Aleš Loprais praises organisers: "This is the real Dakar, I can feel every bone in my body!"
After the third stage of Dakar Rally 2021, Aleš Loprais, Khalid Alkendi and Petr Pokora currently hold fifth place in the trucks standings. In a loop stage, which took place on Tuesday, January 5, around Wadi Ad-Dawasir, the Instaforex Loprais Praga Team crew with a Praga V4S DKR truck finished in seventh place.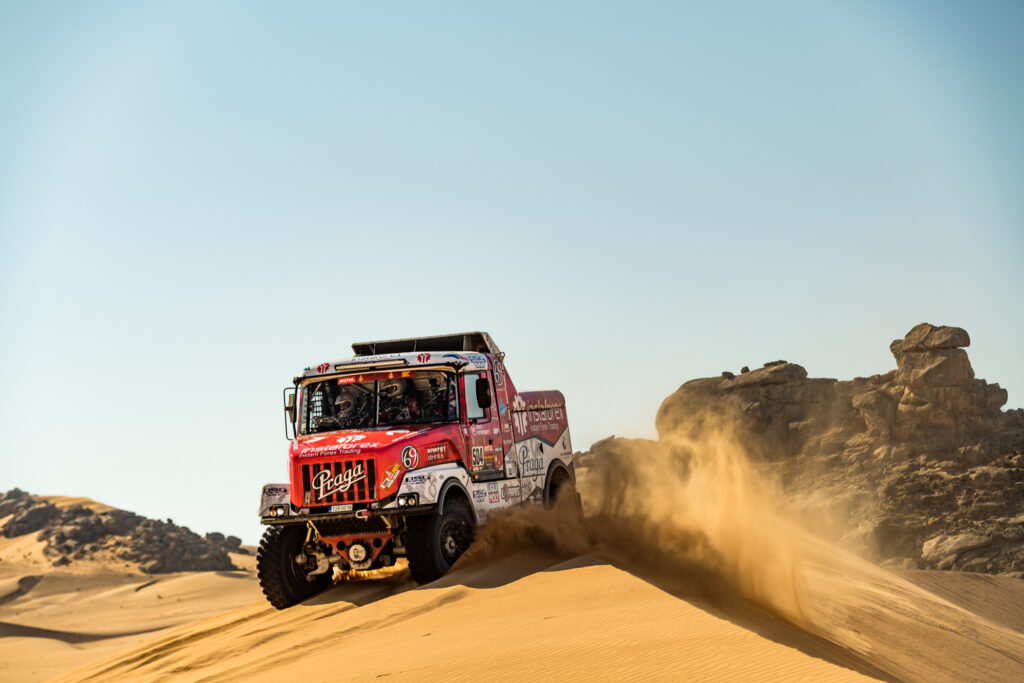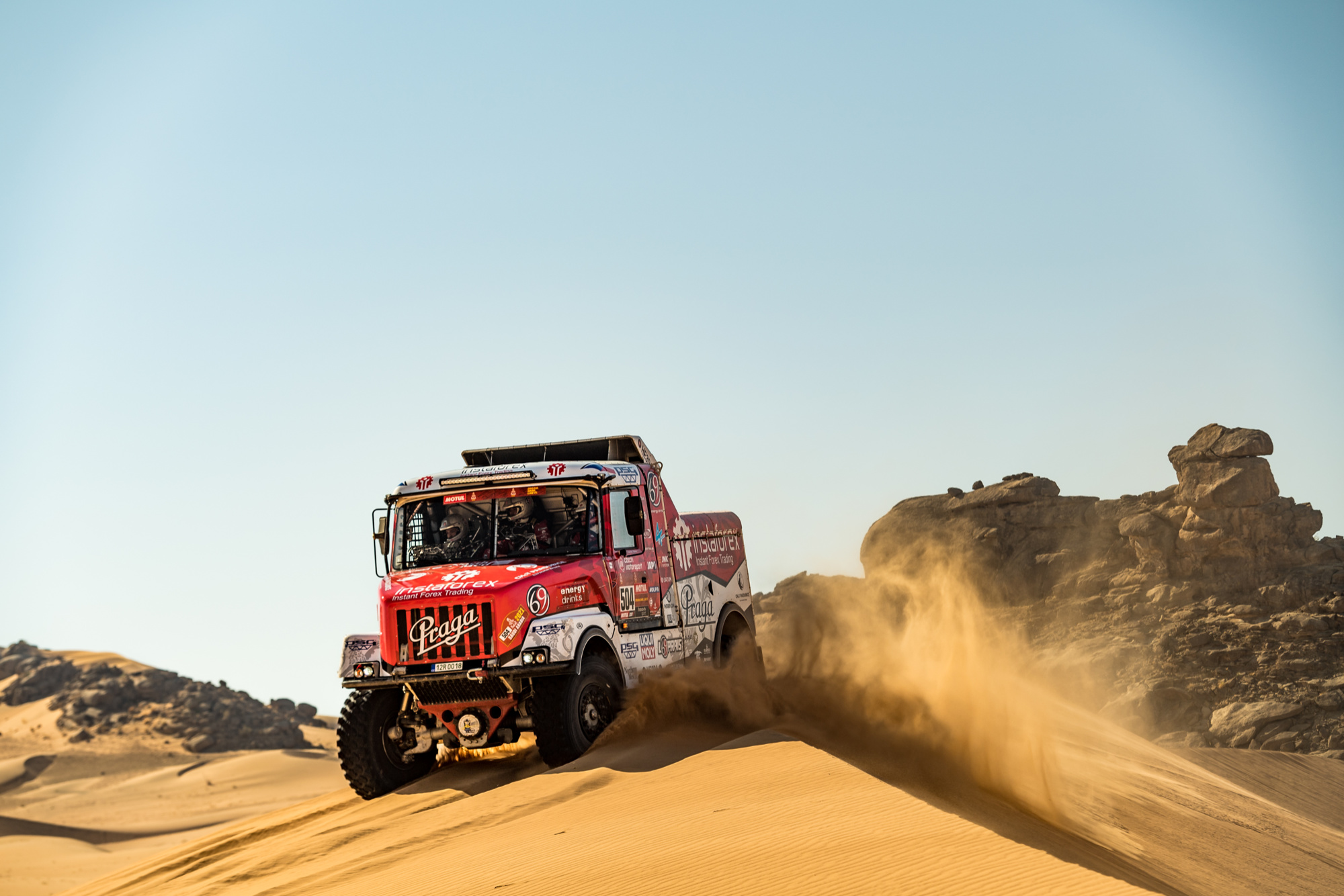 The third stage had 403 kilometres and the Czech-Dubai trio finished 6 minutes behind the winner Siarhei Viazovich (MAZ). After the first quarter of the event, Loprais is currently 36 minutes behind the leading Dmitry Sotnikov and 13 minutes behinds Anton Shibalov in third place, both in Kamaz trucks.
Aleš Loprais has been enjoying the second Saudi edition of the most famous rally raid in the world so far. And he does not hide his excitement about it.
"Exactly what I was expecting, has happened. After many competitors complained about the Dakar being too easy last year, the organisers have stepped up and completely changed the game. This year's event is beautiful, technical, difficult and features various terrains. This Dakar has everything and has a beautiful drive. The organisers have come up with a very tough but interesting route. I already feel every bone in my body, which means this is the real Dakar," smiles the 40-year-old from
Frenštát pod Radhoštěm.
And he is just as happy about the results so far.
"The Lady is great, and we have a good atmosphere in the cabin. Today, we lost a bit at the start. We started from tenth place and couldn't get ahead of van den Brink for a while. In the end, he let us go, but he could have done that a bit sooner. But never mind. I'm happy that we've handled it well and didn't do anything wrong. The pace is good, the truck works well and tomorrow, we'll finally enjoy a better starting position. So, we keep going," adds Aleš Loprais who cannot wait for the next adventure on the Arabian Peninsula.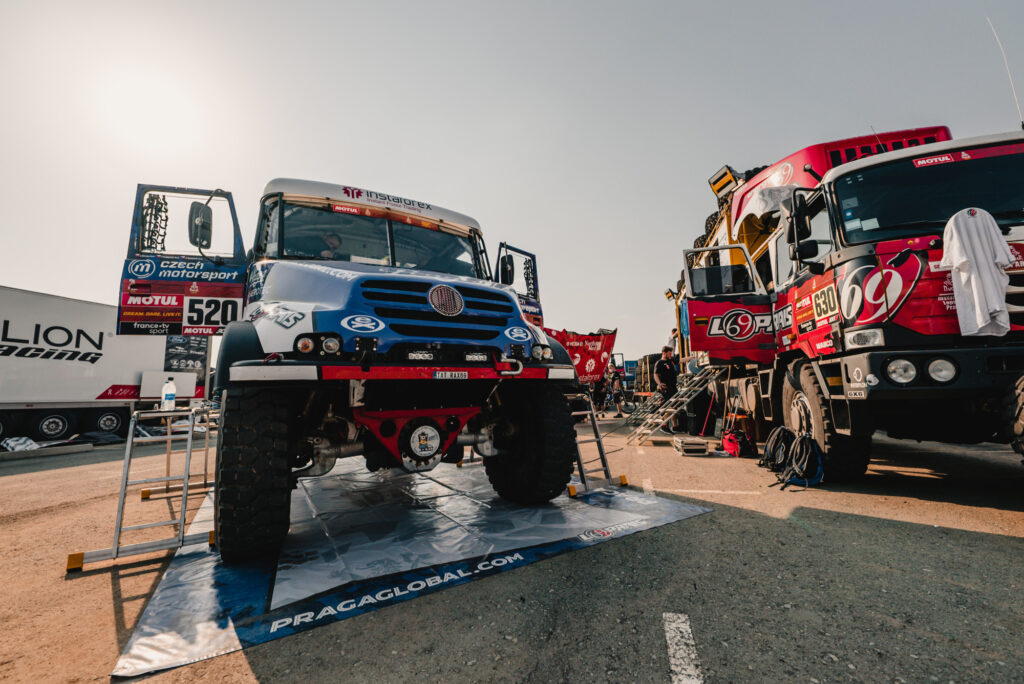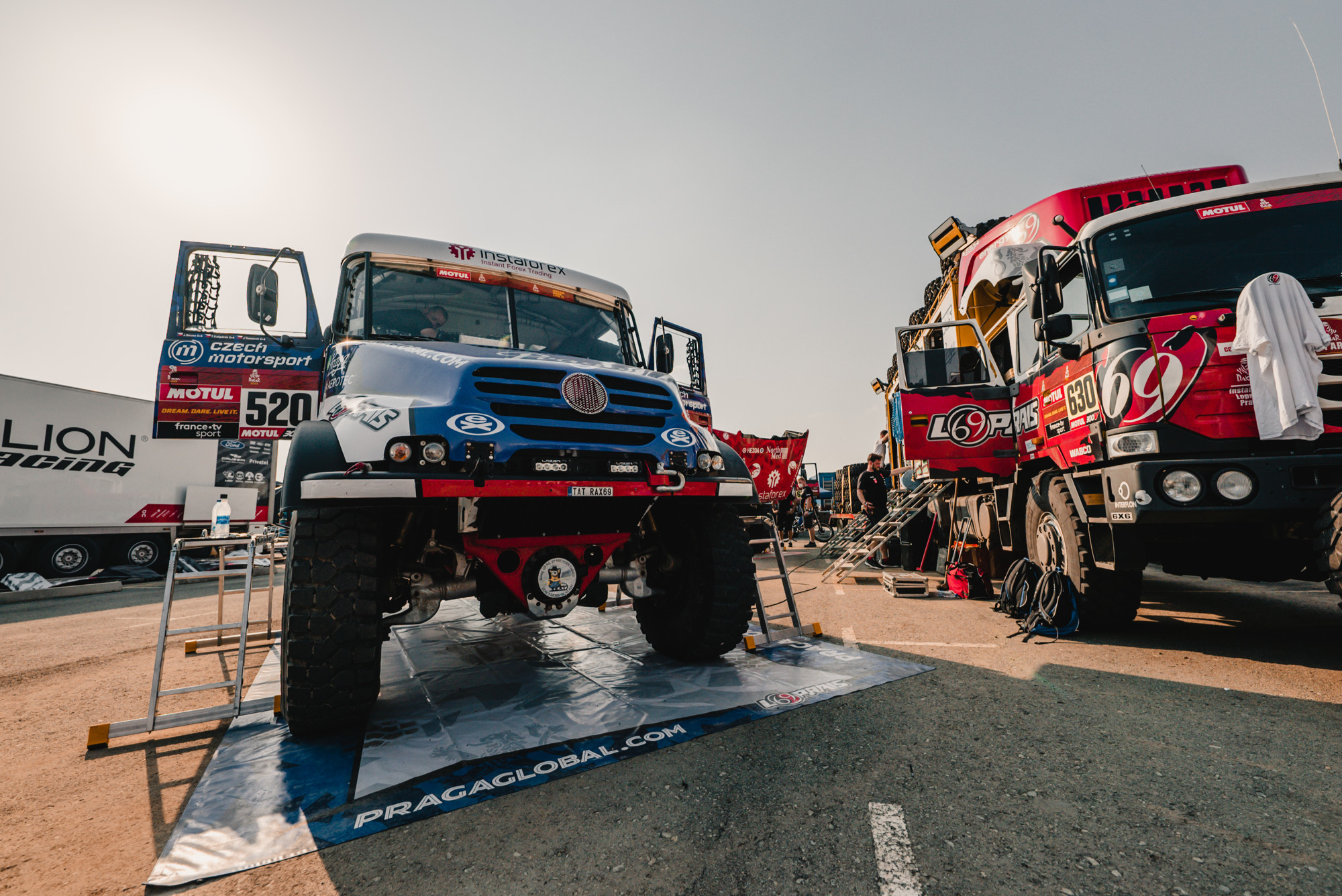 The second truck of the Instaforex Loprais Praga Team is moving up through the standings as well, improving by four positions today. And Jan Tománek with Tomáš Kašpárek have already managed to switch behind the wheel. They work together with their onboard mechanic Jiří Stross.
"Another beautiful stage. It's a stunning place, with rocks and many challenging dunes. We had a small handicap at the start because our upper row of split gears doesn't work, so we can use only full gears. That's a bit difficult because we then lose more power. We need to fight with it, but we went for it."
"Today, the engine was sometimes working on just five cylinders again. It didn't happen too often, but when you face both problems at the same time, it's becoming really difficult to make it through the dunes without getting stuck. But it was a nice drive. The time is good, and we didn't lose too much. We've actually even improved, so we get a better starting position for tomorrow. And that's positive," adds the main driver of the Tatra Jamal – The Queen 69 truck with number 520, that currently holds sixteenth place in the standings.
On Wednesday, January 6, the Dakar Rally heads North, to Riyadh, the Saudi Arabia capital. The crews will enjoy a very long day, with an 813-kilometre-long stage. However, only 337 kilometres will be timed. This stage features mostly sandy terrain and once again, some dunes. Even though there will not be so many of them as in previous stages.