At IPK, research and development never stops. Here are the 2021 innovations of the Praga Karts chassis
Performance and safety. These are the two fundamental themes which have characterized the great work carried out by IPKarting to improve the Praga chassis with a view into 2021.
IPK technicians, supported throughout the 2020 racing season by the Praga Karts Racing Team, have developed and fine-tuned a series of innovations concerning the various components to improve the chassis performance, facilitate the use of the kart, and increase the safety of the drivers.
ADJUSTABLE LOWER SEAT SUPPORT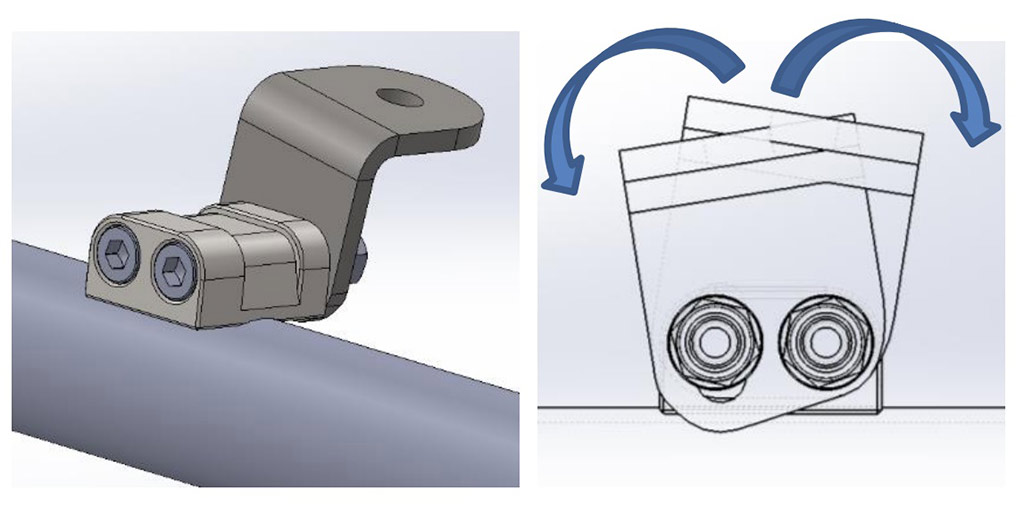 The new support has been introduced to facilitate the assembly of the seat on the chassis. The Praga Karts 2021 karts have a double-hole bushing welded to the frame on which an L-shaped plate is fastened. The plate has a slotted hole which allows it to rotate to the right or left in order to adapt to the seat position. The new system, compared to the previous one, avoids having to repeatedly bend the seat support, thus eliminating possible breakages.
EXTRA SHORT MINI HUB WITH A 30 MM INTERNAL DIAMETER AND 25 MM WIDTH
IPK has always paid attention to the categories intended for younger drivers. After having homologated the Monster EVO 3 in 2020, in 2021 the company presents a new rear hub. The hub is machined from a solid piece of aluminum, has a width of 25 mm and has been introduced to increase the smoothness of the chassis in situations of higher grip.
NEW BUSHING FOR THE 0.5° IPK CCS SYSTEM


On the recommendation of the official Praga Karts Racing team, IPK technicians have introduced a new bushing to expand the possibility of adjusting the CCS system (Camber Caster System). The bushing allows the refinement of the setting up of the kart's front geometry by 0.5 degrees, in order to optimize the kart's setup.
NEW BRAKE DISCS
Safety is at the forefront in the development of the brake systems manufactured by IPK and mounted on Praga Karts chassis. To increase the reliability level of its brake discs, the Research and Development department has defined a new material which doubles the tensile strength and yield point compared to the past. Furthermore, the 187 mm, 195 mm and 149 mm discs have been increase by 0.5 mm in thickness, a solution which increases the life of the component. With the new brake discs, IPK introduces the use of the pad cleaning groove as an indicator of disc wear. The 0.5 mm deep grooves on the surface of the disc must be visible along their entire length, otherwise the disc must be replaced.
Brake disc RBS.V2 Ø187mm
New disc thickness: 17 mm
Brake disc RBS.V2 Ø195mm
New disc thickness: 17 mm
Reinforcement of the inner diameter of the braking surface.
Front brake disc STR.V2 / Rear brake disc MKB.V2 Ø149mm
New disc thickness: 11.5 mm