Dakar 2021: Loprais' efforts slowed down by puncture
Aleš Loprais and his crew have shown a great form in first dunes of the Dakar Rally 2021. The Praga V4 DKR of the Instaforex Loprais Praga Team was fighting for a good position, but a tyre puncture kept the crew away from a better result.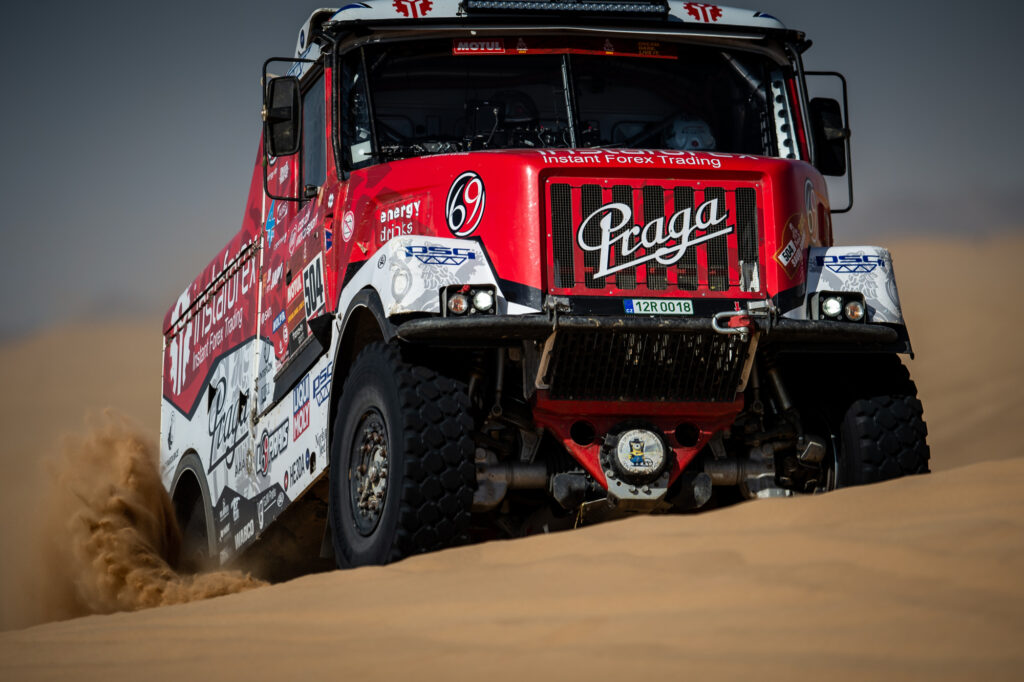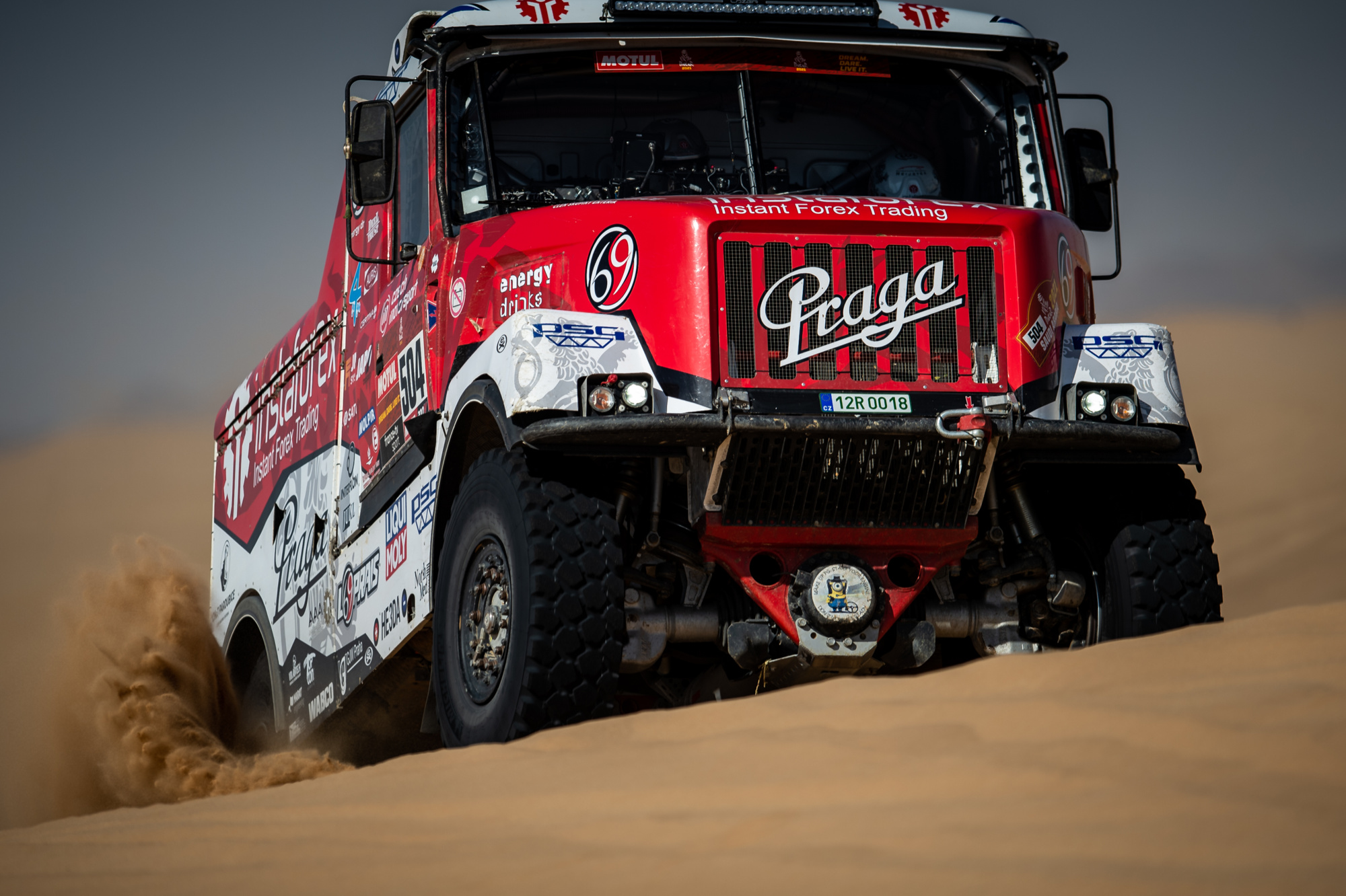 The second stage, which led from Bisha to Wadi Ad-Dawasir, was just as difficult as the first one, but with a very different profile. Almost the whole 457-kilometre-long stage featured sandy terrain, and the Dakar 2021 participants also faced a 30-kilometre challenge of large dunes.
But this is what suits Aleš Loprais the most, and the timed waypoints proved that. Right at the beginning, the Praga truck with number 504 ranked among the fastest six trucks.
"I really enjoyed today's stage, even though we weren't so lucky like yesterday. Beautiful dunes. The beginning was really nice, we had a good pace, I was reading the dunes. It was really good," appreciated Aleš Loprais today's stage.
However, a tyre puncture edged out Loprais and his crew from an interesting battle.
"I'm disappointed because I don't know how it happened. I'd like to learn from it, but I really don't know what happened and where exactly. We were inflating the tyre for a while, but then we had to stop. The change itself took eleven or twelve minutes. And then we lost another ten minutes to Kamaz trucks on the track. That's quite a lot, but it's still the beginning," adds the fifteen-time Dakar Rally participant.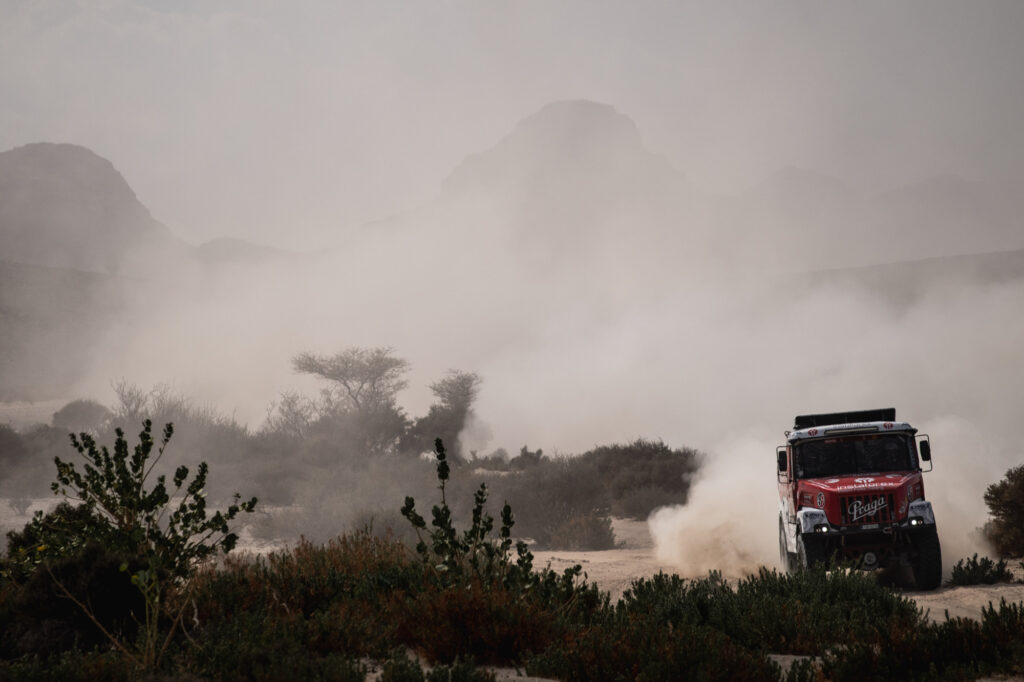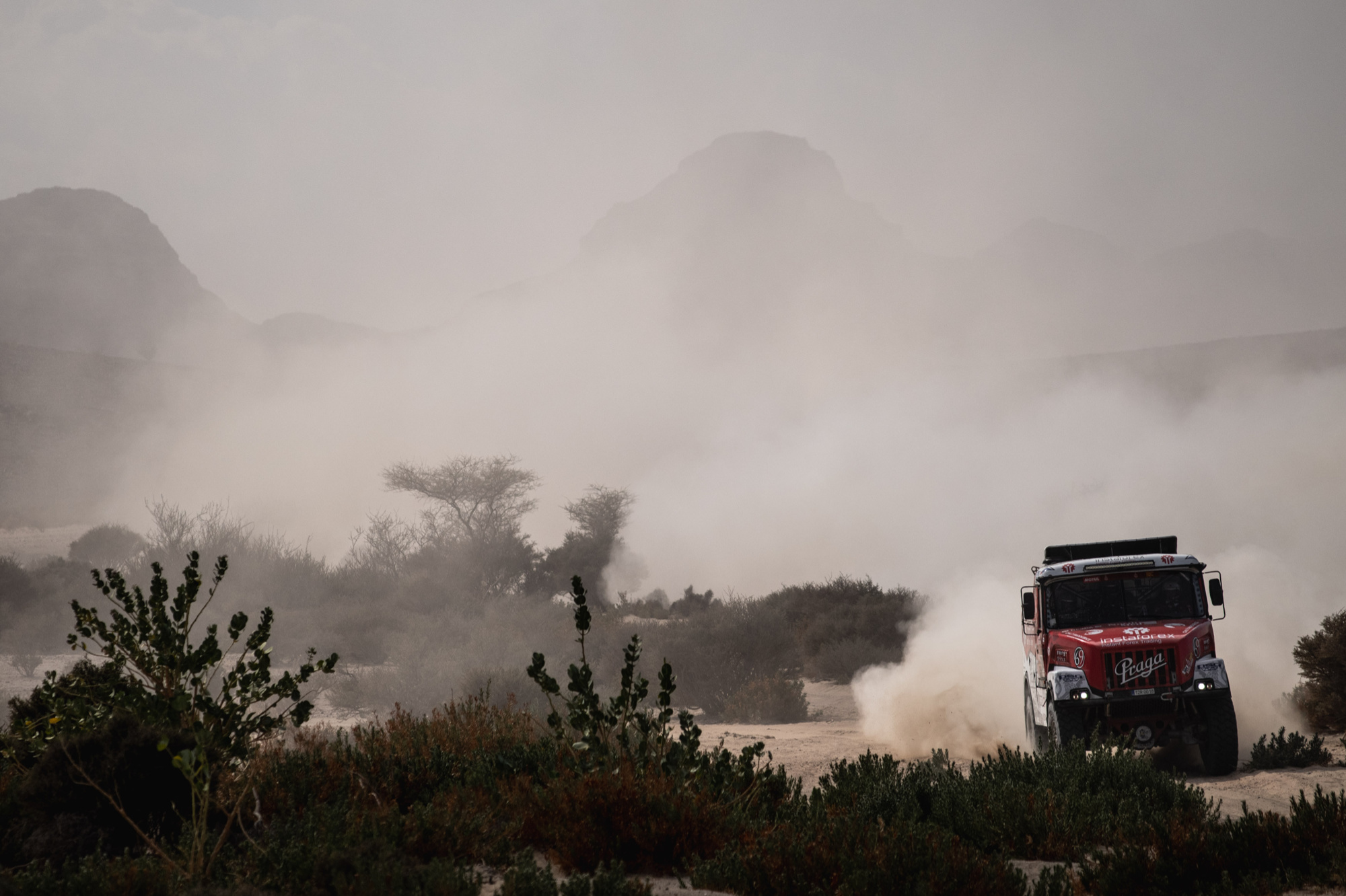 In the end, Aleš Loprais, Khalid Alkendi and Petr Pokora finished in ninth position and they currently hold fifth place in the overall standings, half an hour behind the leading Dmitry Sotnikov with Kamaz.
"It was just the second stage and we're still in a good position for the following days. Even though I wanted to improve my position at least a bit today, you can't have everything right at the start," ends smiling Aleš Loprais.
On Tuesday, January 5, the Dakar Rally continues with a 403-kilometre-long loop stage that starts and ends at Wadi Ad-Dawasir. That gives the Instaforex Loprais Praga Team some breathing room without moving as the bivouac remains in the same place for two nights. However, the competitors will not rest much, as they face another stage with a sandy terrain. In this special, competitors can look forward to a combination of technical sections with faster stretches and some dunes again. However, this time they will be spread far and wide and in smaller amounts.