Dakar 2021: Nerve-wracking but beautiful second place for Loprais
The first official stage of Dakar Rally 2021 has brought the Instaforex Loprais Praga Team a success, that not even the crews expected. Aleš Loprais, Khalid Alkendi and Petr Pokora took the Praga V4S DKR to the second place in the truck category.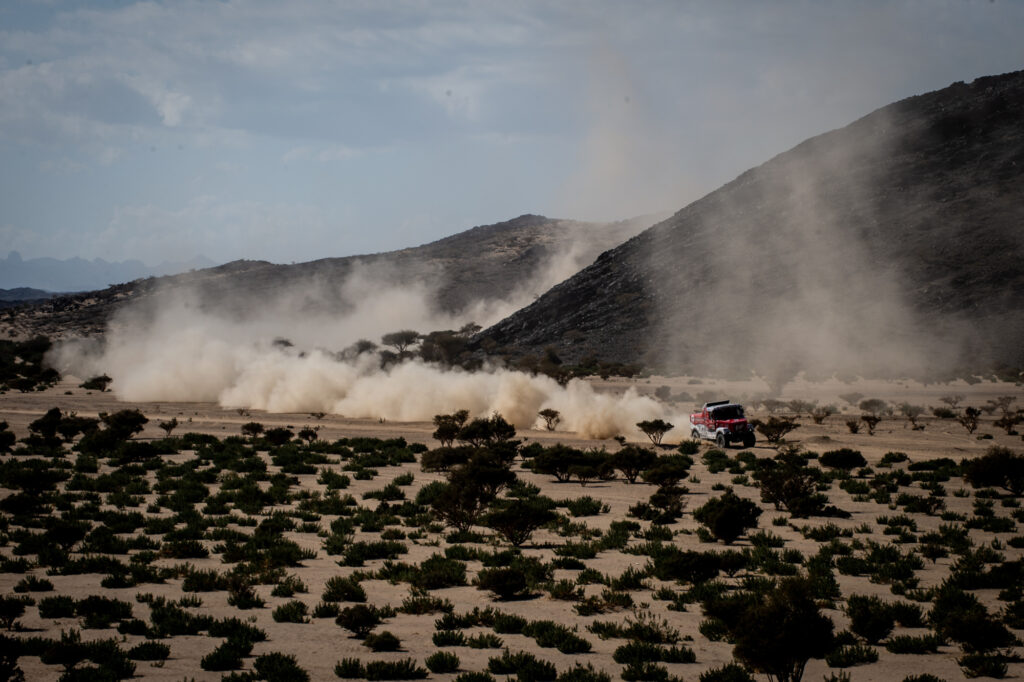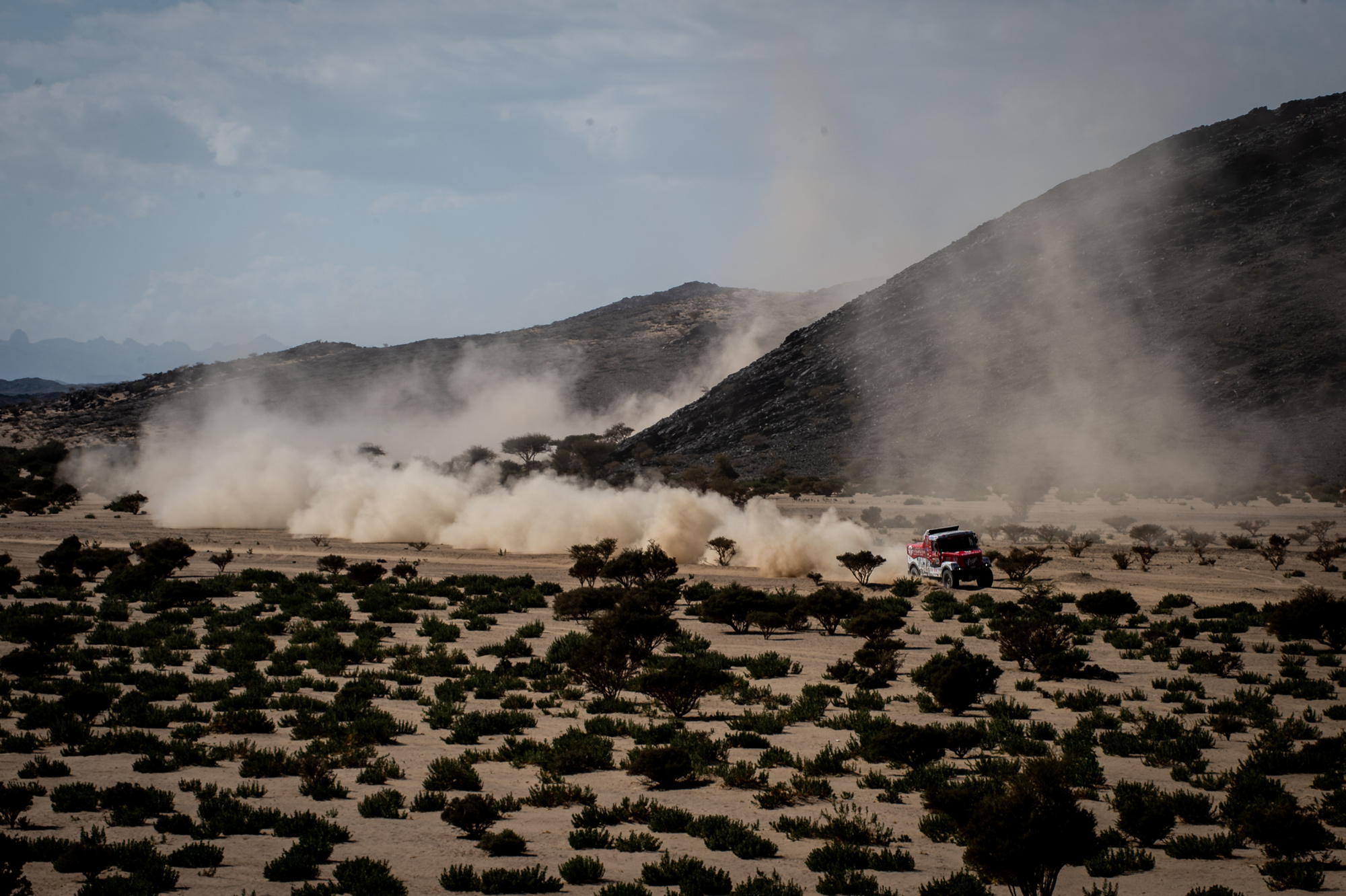 The 623-kilometer opening stage from Jeddah to Bisha, out of which 277 kilometers were timed, was not easy at all. The stage featured sandy and gravel sections, with stony riverbeds that posed a risk for punctures and tighter segments full of trees that could damage the vehicles. And navigation was also very demanding.
But Aleš Loprais and his crew managed to avoid any mistakes or punctures and kept its cool head, even in the difficult final part that caught out many others, even outside of the truck category. Thanks to that performance, the red and white Praga moved up through the standings to finish in second place.
"The first stage was surprisingly difficult. The second place was a big surprise to me because I thought we were too slow and that we'll be near the end of the field. There was a lot of dust, and I even had to ease off as we struggled to get ahead of one of the trucks. We finally got ahead once they got a puncture. Meanwhile, another truck had caught up with us, of course, and then overtook us in a stony section. We then had to wait for an open terrain, where we got back ahead," described Aleš Loprais the first stage.
"Then we started to see buggies and cars, and one of the buggies was holding us up for more than 50 kilometers. We had to go for a jump in a riverbed, to get ahead. It was nerve-wracking but beautiful. But that's just a beginning. Tomorrow is another day, but it looks like a very difficult Dakar ahead of us. So, let's head towards the next adventures," added a 40-year-old Loprais with a smile.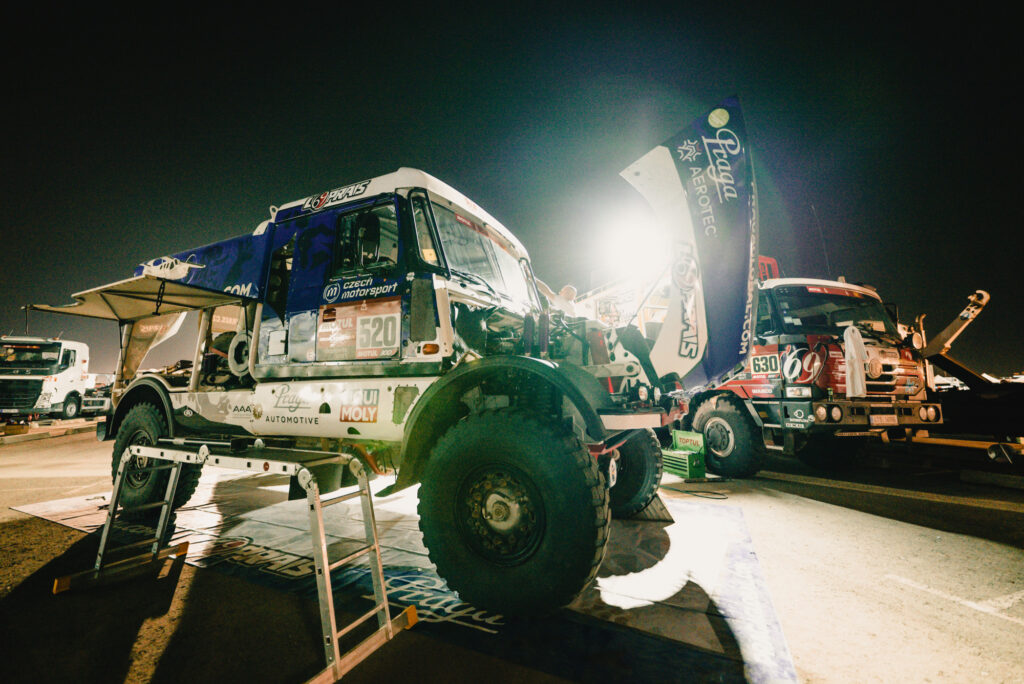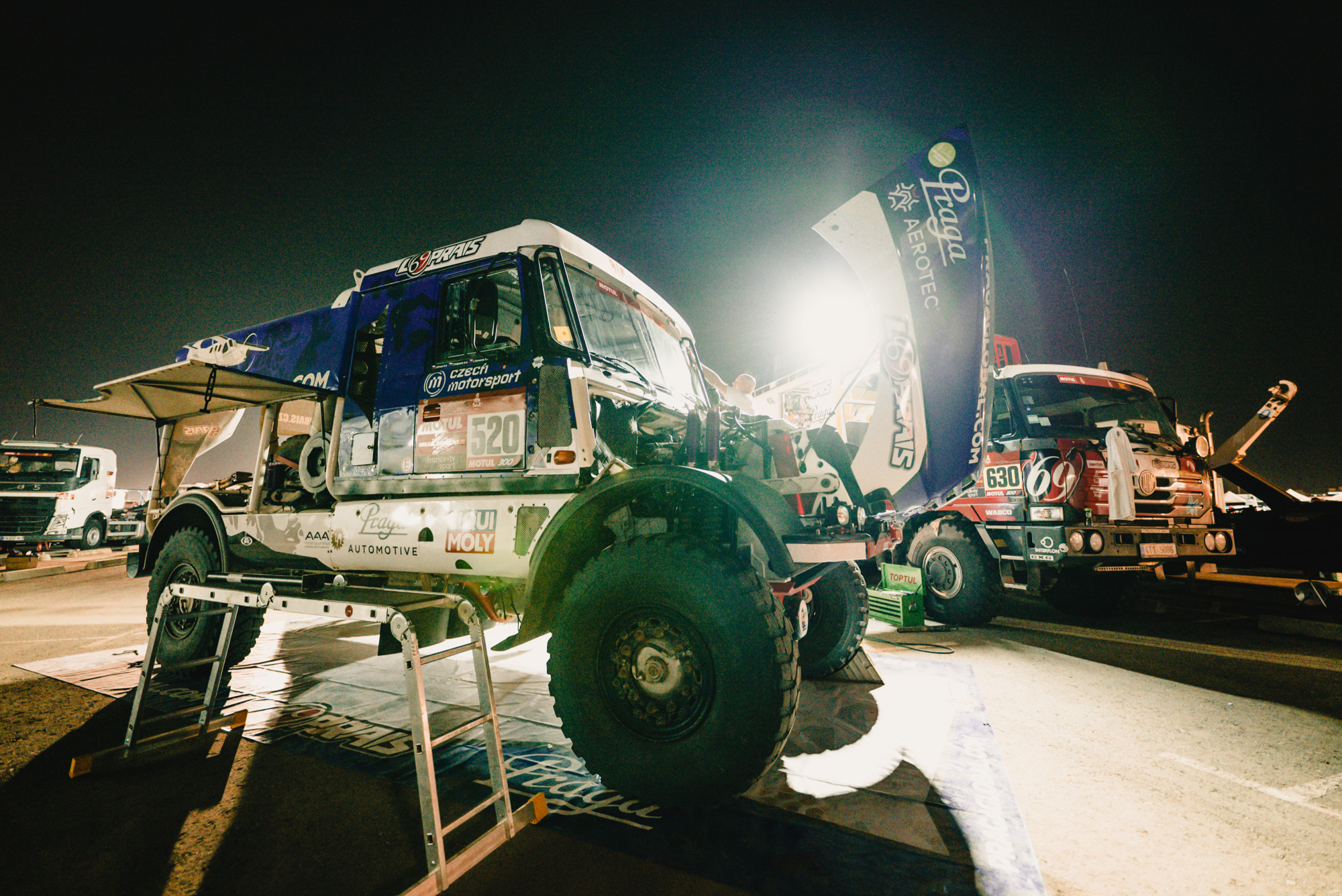 Aleš Loprais also holds the second place in the overall standings, seven and half minutes behind Dmitry Sotnikov. Anton Shibalov with the other Kamaz is in third position, eleven seconds behind Loprais.
The crew of Jan Tománek, Tomáš Kašpárek and Jiří Stross is still getting used to the Tatra Jamal. They are currently twelfth in the overall standings.
The Dakar Rally 2021 continues on Monday, January 4, with a stage from Bisha to Wadi Ad-Dawasir. It will be 685 kilometres long, out of which 457 will count towards the classification. Up to 80 percent of the stage is going to take place in the sand. The crews also face a 30-kilometre-long section of dunes, which is awaiting the competitors in the first third of the stage.