Dakar 2021: Successful shakedown for both trucks and three drivers of the Instaforex Loprais Praga Team
The Instaforex Loprais Praga Team has made first important steps ahead of the Dakar Rally 2021. Now, there are only two more tasks remaining: scrutineerings and a short prologue. The first stage of the event is scheduled for Saturday afternoon.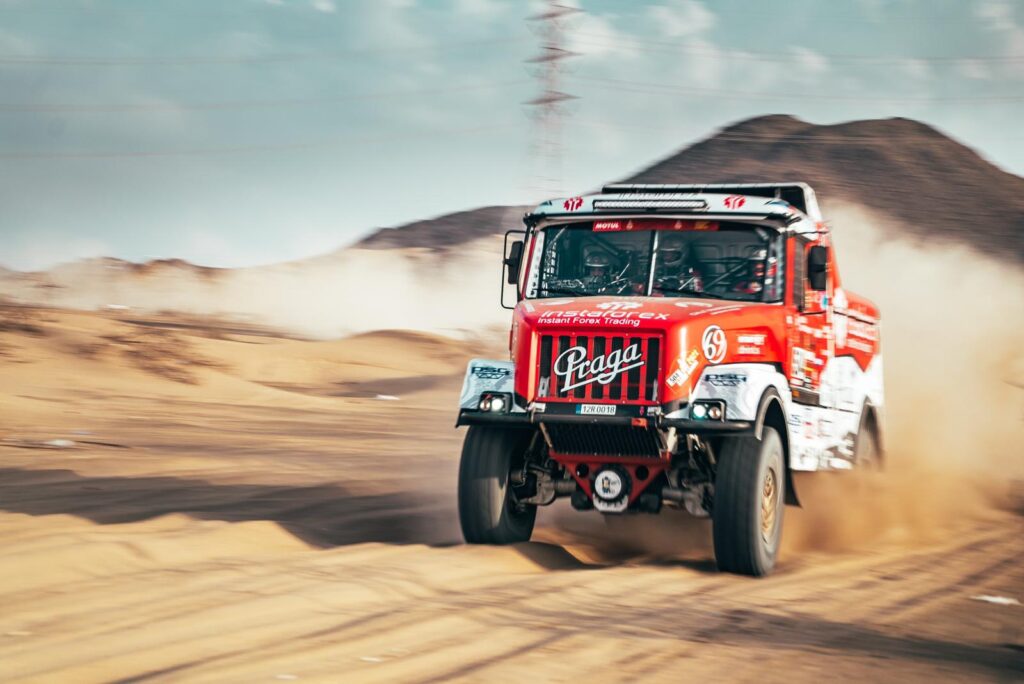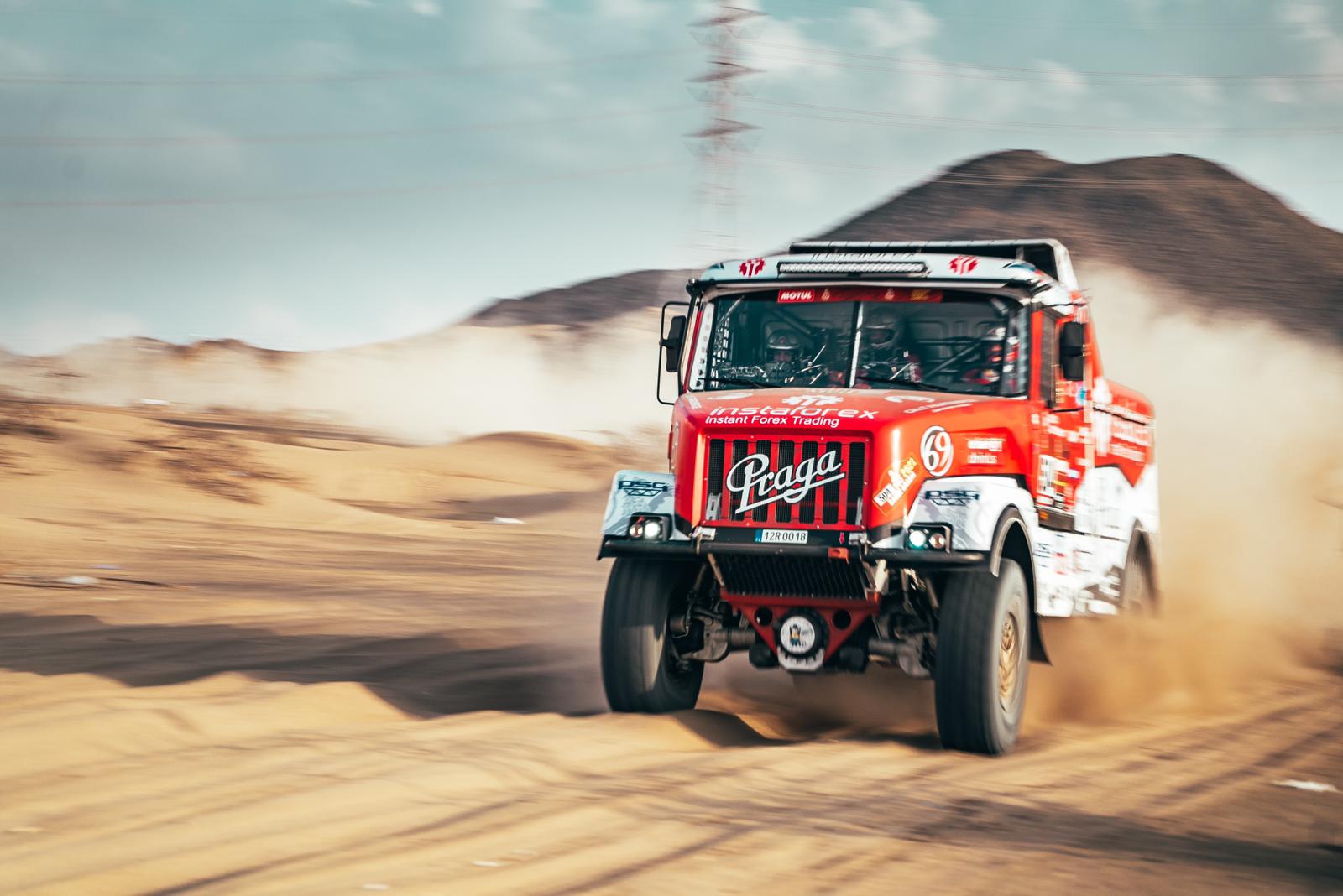 First, the Instaforex Loprais Praga Team faced a two-day quarantine at the hotel, which was compulsory for everyone arriving at Saudi Arabia. All team members had to wait for the PCR tests results, which did not come until December 31. It was only then when the team could go to the port to pick up the race and support vehicles. After that, they headed to shakedown, situated 50 kilometres away.
The red Praga V4S DKR and the blue Tatra Jamal tested on the 7-kilometre-long track on Thursday afternoon and Friday as well. Both trucks survived the sea voyage from Marseille, France to Jeddah in December without any harm and both days ran smoothly.
Aleš Loprais, who will be joined by a navigator Khalid Alkendi and a mechanic Petr Pokora, used the testing to fine-tune the last details.
"We've finished tuning our chassis, and I really like it. We did a thorough shakedown for both 'The Lady' and us, and we're ready for another big Dakar adventure," says Aleš Loprais.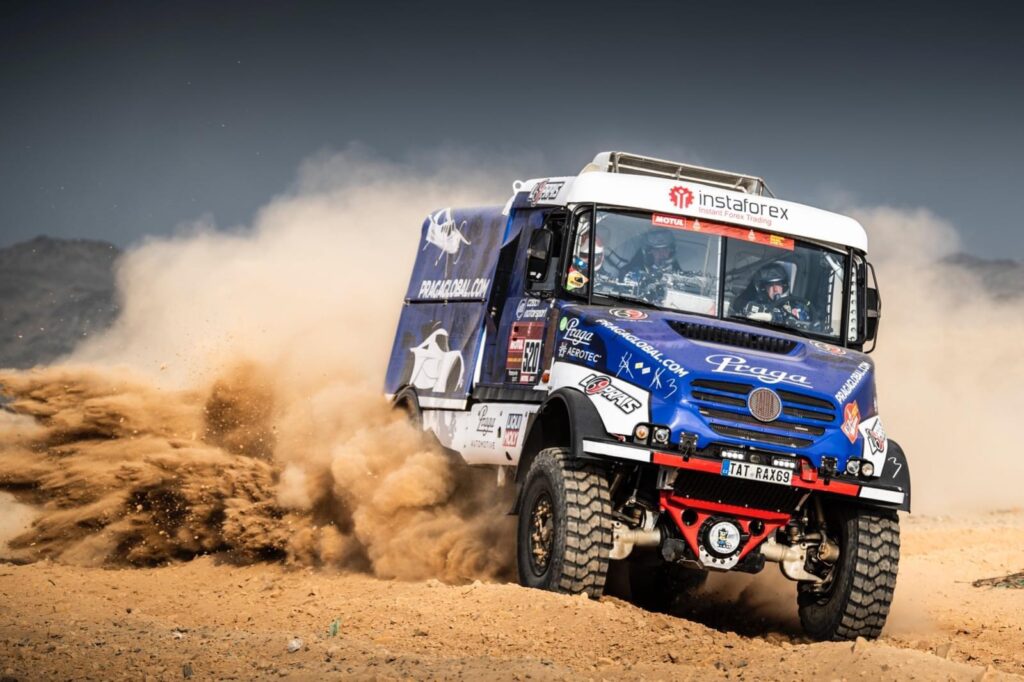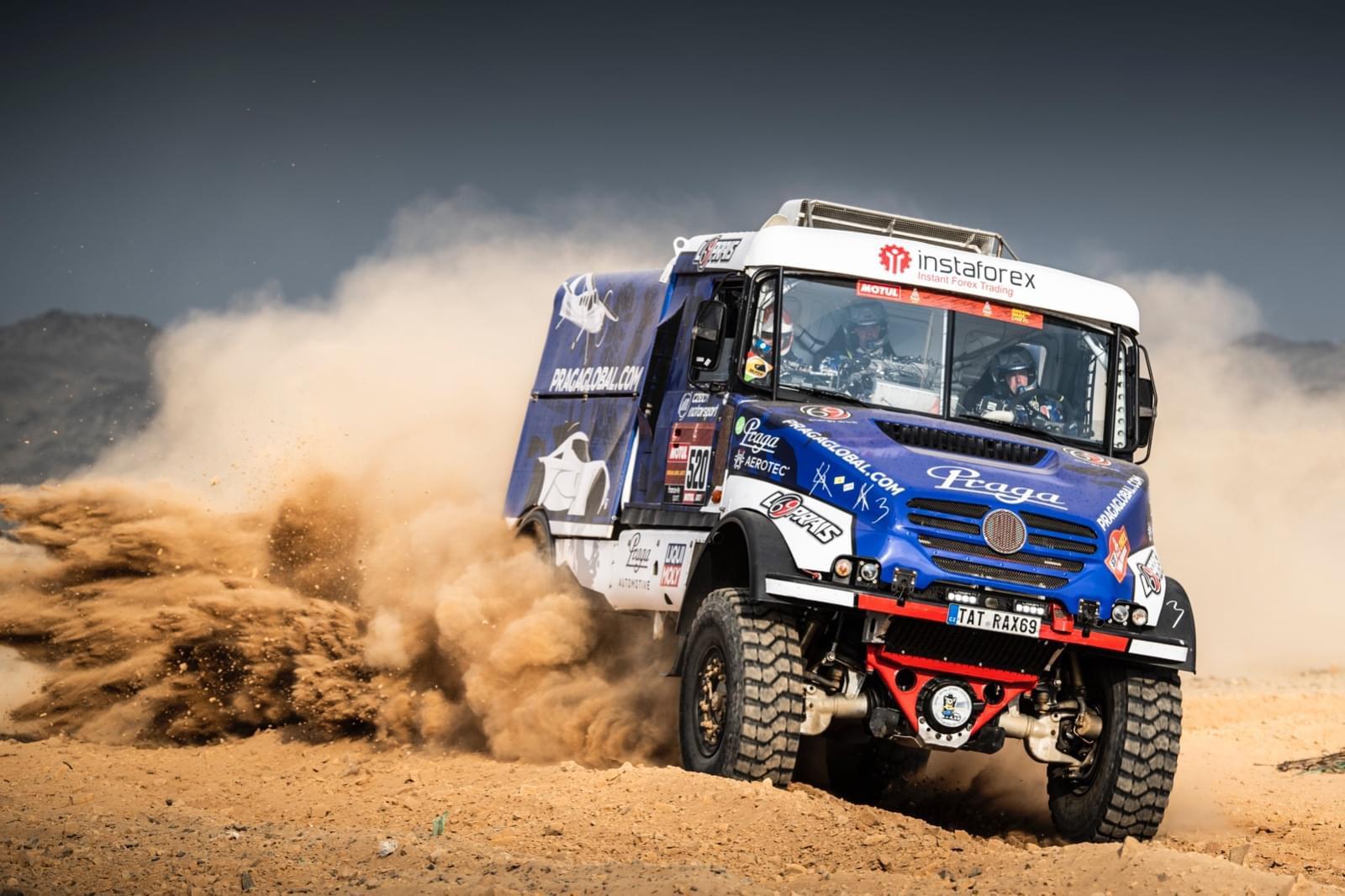 Every kilometre and every minute in the truck before the start is really useful for Jan Tománek and his crewmates Tomáš Kašpárek and Jiří Stross.
"I'm really glad that we could get behind the wheel and try everything. On Thursday, we had a puncture on the track, so we also practiced the tyre change. While the terrain wasn't too demanding, there were still some more complicated sandy sections and several smaller dunes," describes Jan Tománek. "Tomáš and I got behind the wheel on both days, yesterday and today, as he's supposed to drive in several stages as well."
In the afternoon, once they had returned to the pre-race bivouac in Jeddah, the team focused on preparations for administrative and technical scrutineerings. The organisers have scheduled the Instaforex Loprais Praga Team for tomorrow morning.
On Saturday afternoon, January 2, an 11-kilometre prologue kicks off this year's Dakar. It is a pre-race stage that will determine the starting positions for the first leg. The "real" Dakar Rally 2021 begins on Sunday, January 3, with the opening leg from Jeddah to Bisha.