Jimmy Broadbent buys championship-winning Praga R1 'Goldie'
Jimmy Broadbent has been revealed as the new owner of the Praga factory car known as Goldie 2.0.
From sim racer to Britcar Rookie of the Year in 2021 and then championship winner in 2022, Jimmy Broadbent's journey with Praga has been astronomical and has been followed by a large, loyal fanbase from the beginning.
Jimmy is now looking to give something back to the sim racing community by purchasing the car he competed in the 2022 Praga Cup UK as a Praga factory driver, with the ambition to create opportunities for other sim racers to get into motorsport.
When taking delivery of Goldie, Jimmy explained; "It's been an amazing two years being a Praga Guest Driver and an overwhelming privilege that I am eternally grateful for. I feel think I have a certain responsibility as someone in this space to pay that forward. At the start of the year, I launched something called Team87, which is my pledge to help the sim racing community and other people who are interested in motorsport to find a way in."
I believe in this car. This car turned me from a complete rookie who was scared to press a throttle all the way down to a champion in two years. Buying Goldie is me making an investment in my future, the future of others, and hopefully motorsports' future, by putting my money where my mouth is."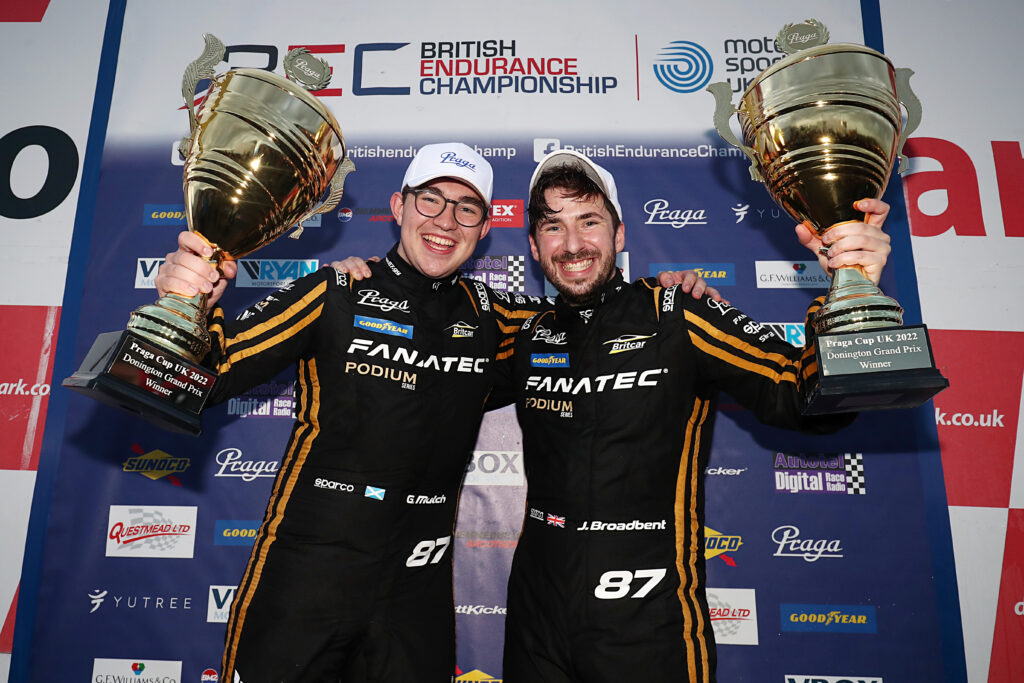 Mark Harrison, CEO at Praga Cars UK said; "It's fantastic that Jimmy's actually buying this car. Since I first met Jimmy and offerd him a seat in a Praga R1 factory car he has been Rookie of the Year and Am Champion. 2022 was an amazing season, and Jimmy and Gordie Mutch racing together took it to another level where they've been fastest regularly. This demonstrates how the R1 is both accessible to genuine rookies but also a tool for really fast pro drivers to win races in. I'm really glad the Jimmy in back with the car for 2023."
Jimmy's announcement video has clocked over 309,000 viewers to date, breaking Jimmy's personal record number of views in the first 24 hours. The video even attracted a congratulatory comment from YouTube itself, pushing the video to trending status.
Watch Jimmy's video on his YouTube channel here: https://youtu.be/8bAhZ0qnrCM