Praga Bohema continues tour of iconic European circuits with Nürburgring hot laps and fast laps
Czech automotive manufacturer, Praga, gave motorsport fans and hypercar owners another chance to see the Praga Bohema hypercar in action at the Fanatec GT World Challenge at the Nürburging on 30th July and as part of Curbstone's GT1 Sports Club on 31st July.
Following the road-legal hypercar's recent private appearances on the Hockenheimring and Donington Park GP circuit, as well as its public dynamic debut at Spa-Francorchamps in June, the prototype of the €1.36m Bohema visited the Nürburgring GP circuit with professional racing driver and Hollywood stunt driver, Ben Collins, behind the wheel.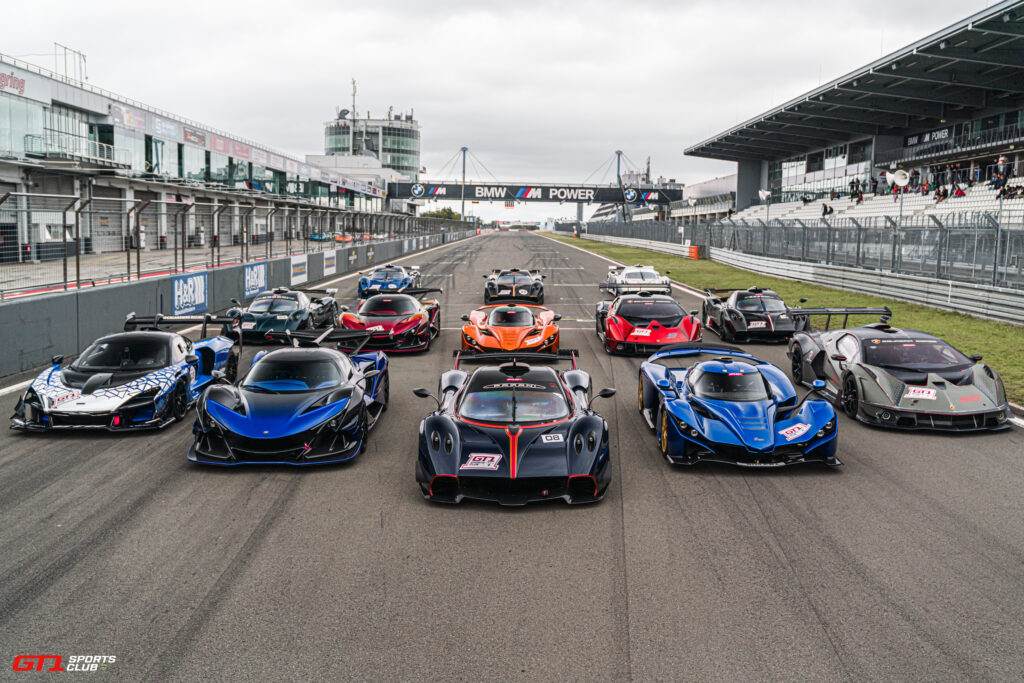 Demonstrating the Bohema's motorsport lineage, the lightweight and aerodynamically-honed hypercar took to the track as part of a multi-million euro line-up of rare, extreme performance cars from Apollo, Lamborghini, McLaren and Pagani. The road-legal Bohema lived comfortably with the Huyara R, Essenza, and Senna GTR track-only hypercars on its Pirelli Trofeo R tyres, before donning a set of slicks to see just what its 700hp could deliver.
To prove the car's credentials, Collins then took the Bohema for a drive on the famous roads around the Nürburgring to the great pleasure of the hordes of car-spotters and racing fans.
Ben Collins said; "It's been a fantastic few days running the Praga Bohema at the Nürburg GP circuit. It's a phenomenal place with so much history and the Schumacher S is an especially challenging corner, one where the Bohema really excels. From stop dead braking zones to heavy duty traction out of the banked curves, the GP circuit delivers a perfect sampling of the Nordschleife and our performance with the Bohema is a real indicator of what makes this car so special."
Mark Harrison, Sales and Marketing Director at Praga Cars, said; "It's great to see the Bohema on track at the Nürburgring and it's clear when watching Ben drive it that it's completely at home on track like this. We've been showing the Bohema privately for quite a few months now, but to show it in public and to see the reaction from people seeing the car in the flesh for the first time makes us very proud. We're close to announcing the next destinations where we will be showing the Bohema publicly and offering more prospective buyers the chance to experience the car, on road and on track."
To find out more about the Bohema visit https://pragaglobal.com/cars/praga-bohema/.
ENDS
Lucy Burman
Communications Manager, Praga Cars UK
lucy.burman@pragacars.com
+447801350641