The Ultimate Handover: Praga confirms Praga Racing USA as official dealer and sends test driver Ben Collins to help hand over new dealer's first sales
Businessman, and Praga R1 owner, Shane Anderson has been confirmed as the new, and currently only, official Praga R1 race car dealer in the USA. With his R1 based out of the stunning Atlanta Motorsports Park (AMP) near Dawsonville, Georgia, Praga Racing USA recently hosted an exciting shakedown and handover of the first new customers' R1s at AMP: aided by Ben Collins, the test driver, stunt driver and former Stig from Top Gear.
And with Collins as handy in front of the camera as he is behind the wheel, Praga and Praga Racing USA took the opportunity to produce an entertaining and informative series of short films to highlight the R1's capabilities, Praga's expansion plans into the US market, and to welcome the new US R1 dealer. Collins was also challenged to set a new AMP lap record in one of the new R1 cars, and successfully clocked a new Downforce Class record of 1 min 15.29 seconds, while also setting one of the fastest ever top speeds set at AMP of 150.1mph.
Praga Racing USA has been established to build a Praga network and deliver sales and aftersales services for new and existing R1 owners across the US, and has immediately made an impact with business activity from Georgia to Florida to Washington State. Anderson purchased his first R1 in 2022 without ever seeing or driving the race car, then purchased a second R1 in 2023 and ultimately approached Praga for the dealer status.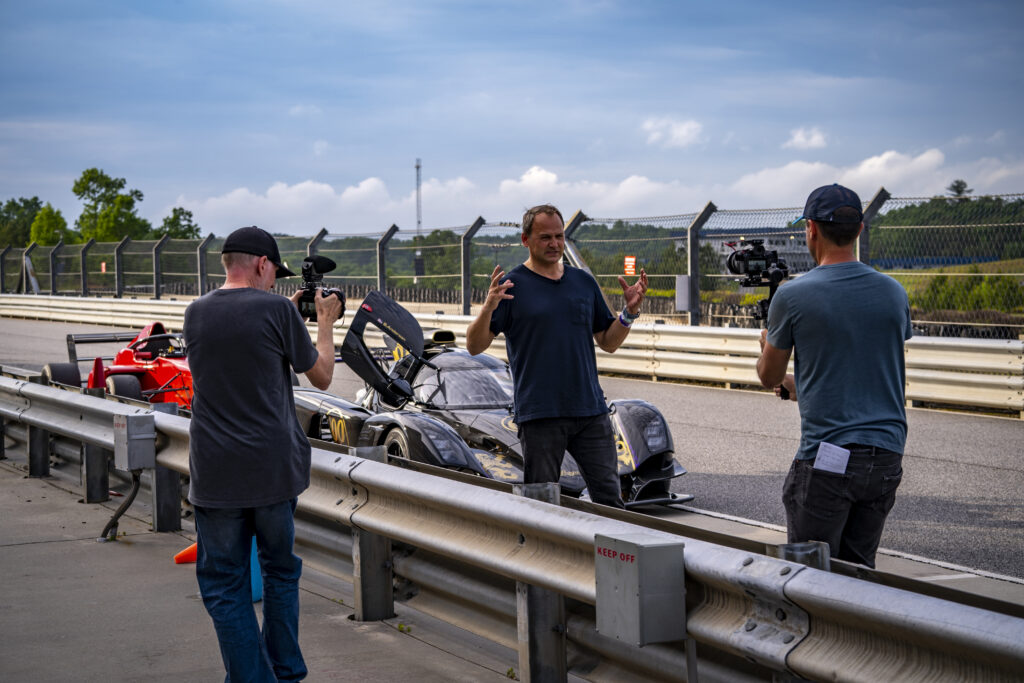 Shane Anderson, CEO, Praga Racing USA, said; "Once I got the R1, it completely exceeded my expectations for what a downforce car can do, and at that point, my passion for the car, for the brand, just skyrocketed. I never actually expected myself to be a dealer, and to take that next step, but when I saw my friends react to the car, that's when I knew I wanted to get more involved. So, I talked to Praga and started to work out a plan to become a dealer: when they told me that they were also launching a hypercar – the Bohema – I was like "wow, this is going to be a win-win."
Mark Harrison, Sales and Marketing Director at Praga Cars, said; "The Praga R1 has had a cult following for a few years in the US where it has quietly grown to be our biggest market. The growth of the nationwide network of motorsports parks and growing demand for track-only specials from manufacturers is ideal timing for us. The 365hp, 1,418lbs, all-carbon R1 is perfect for mixed class and prototype racing, as an ultimate track toy, or as a car in which to understand the nuances and excitement of downforce driving. Good luck to Shane and I look forward to many more special handover events."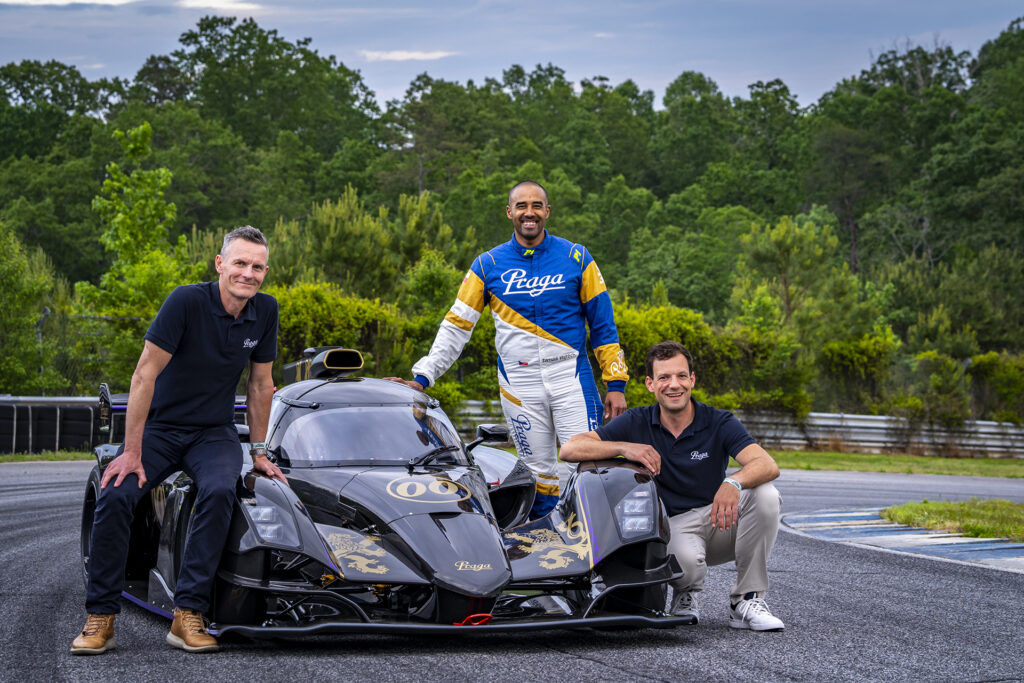 Through September, Praga Racing USA and Praga will begin scheduling the limited availability 2024 production allocation for the US. In October, Praga Racing USA and customers will take to the track, anticipating a number of R1 owners from across the US attending the Virginia International Raceway Sprint Series, the monthly AMP Members' race weekends and the Petit Le Mans race weekend at Road Atlanta in October, in addition to numerous track day events around the US at iconic race tracks.
Now in its 5th Generation, the R1 is a single-seater race car powered by a 2-litre turbocharged engine built by the specialist racing division at Alpine Renault producing 365bhp with bespoke engineered parts by Praga. The R1's lightweight design weighing just 1418lbs combined with its advanced aerodynamic package enables drivers to experience up to 3G of lateral force in corners, all within the safety of a proven, full carbon fiber monocoque from a brand with over 115 years of automotive manufacturing and engineering heritage.
This Summer, Praga also launches the limited edition €1.36m Bohema road-legal hypercar. Approximately 25 of the 89 cars being built are allocated for the US market and US production is scheduled to begin in the first half of 2024. Sharing no common parts with the R1, the Bohema, however, does have three things in common with Praga's race car: all-carbon construction, extreme aerodynamics and GT3-matching lap times.
To find out more about Praga Racing USA visit www.pragaracingusa.com, or to watch the new series of films, visit https://www.youtube.com/@PragaRacingUSA.
ENDS
PR contact:
Lucy Burman
Communications Manager, Praga Cars UK
lucy.burman@pragacars.com
+447801350641
R1 USA sales contact:
Shane Anderson
CEO of Praga Racing USA
sales@pragaracingusa.com
(828) 708-5583
www.pragaracingusa.com