Andrick Zeen Joins Praga North America Team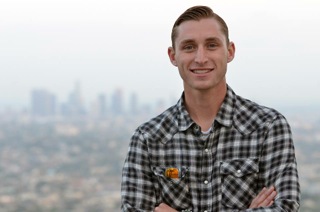 June 2, 2014 — Driver Andrick Zeen has officially joined the Praga North America Race Team for the 2014 season. The 21-year-old Californian, who competes in the TaG Senior category, is the latest driver to join the growing North America team since Praga established its US base and race team at the beginning of this year.
Zeen's addition to the team is just one of the ways Praga North America is working to cement their position as a karting leader. Beyond the establishment of a warehouse base to support and grow their dealer network, the official race team is the next level of exposure for the brand, where they provide arrive and drive options and trackside service and support at race series throughout the United States and Canada. Praga NA Race Director Blake Wankowski sees this as an opportunity to highlight everything Praga has been building on over the last six months. "Cooperation with a young, professional driver such as Zeen is a great way to showcase the products and quality service the brand and team have to offer," says Wankowski.
Competing in karts since 2004, Zeen has proven himself a top-level driver with experience both in the United States and Europe. The switch to Praga is one that he believes will be very successful. Says Zeen, "I joined the Praga North America Race Team because I wanted to be a part of a winning company. The Praga brand has established itself as one of the premier racing manufacturers in the world, and I know that the material and support that Praga brings to the track will allow us to win races together. The fact that the team members all have the same goals and attitude as myself is just an added bonus."
Zeen will make his first appearance on Praga at this weekend's Route 66 series race, at Michiana Raceway Park in South Bend, Indiana, followed by the 2nd round of the USPKS series two weeks later at the same venue.  He will also compete in the SKUSA Pro Tour as well as other select regional series.