Continental drift: Praga secures more R1 sales and silverware in the USA
Following the sale of four new R1 race cars to USA buyers based at the Atlanta Motorsports Park in December, two more Praga R1s were purchased in January and are now in transit to private owners in Pennsylvania.
Praga Cars Sales & Marketing Director and UK MD, Mark Harrison joined Praga Racing UK dealer Vincent Randall at his handover in Cheshire on 9th February where one of the owners personally took delivery of his new factory fresh R1.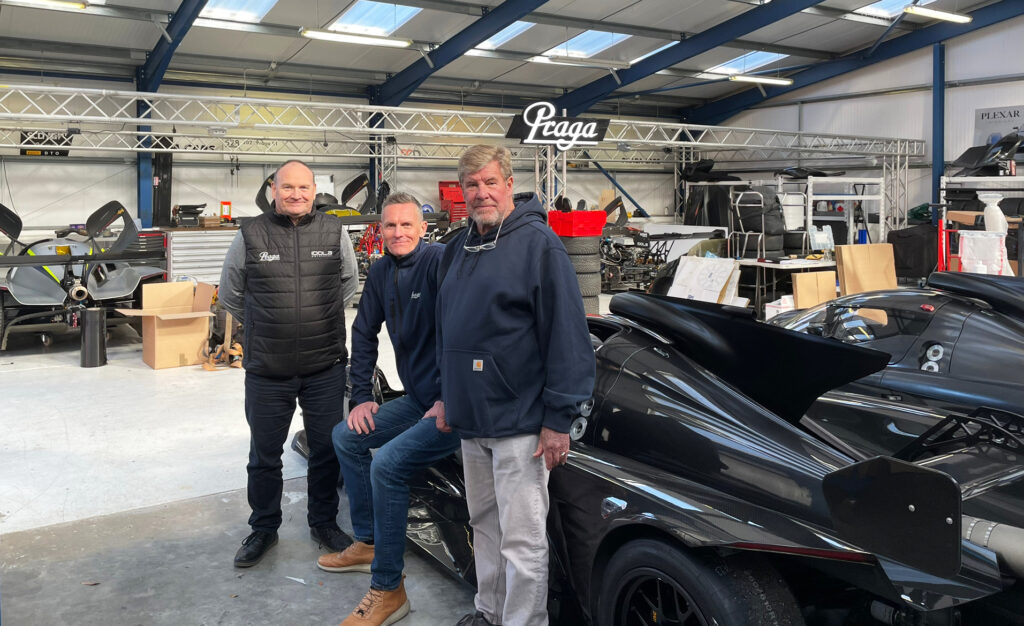 Mark Harrison said; "Sales of Praga R1 race cars have seen a significant uplift since the positive reviews of the Praga Bohema pre-production prototype hypercar last November. There is no single part carried over between the €220,000 R1 race car and the €1,280,000 Bohema track-focused hypercar, but the family resemblance and Praga's passion for lightweight and aero engineering is obvious.
"Orders for the road-legal Praga Bohema have begun a few months before the final production-spec car is revealed this summer and interest in the Americas is very healthy, notably as private motorsport parks continue to rise in popularity. I am looking forward to meeting our new owners and visiting some of the motorsports parks soon after attending the Amelia Island Concours d'Elegance in March."
Praga R1 dominates at Miami 500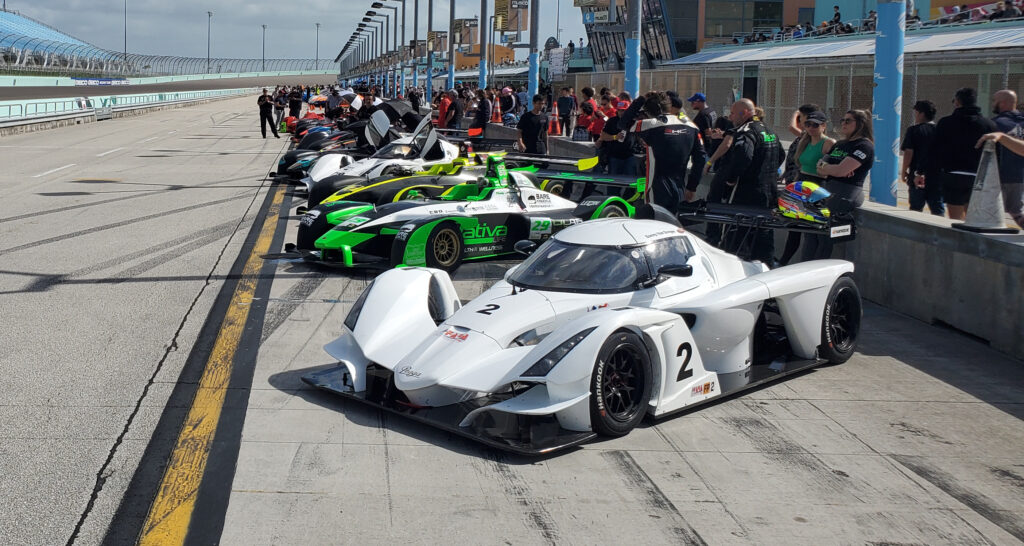 The Praga R1 picked up more American silverware at the FARA USA Miami 500 on 11th – 12th February 2023 at Homestead-Miami Speedway.
Fellner Motorsport and the R1 piloted by Danny van Dongen won all four sprint races over the weekend on a grid of more than 40 cars, in an undeniable outright win. Danny also set the best lap of the whole weekend, 1 min 24.743 seconds, in Race 4.
Also on track, Apex Assassin Autosport and driver Peter Buczynsky took 8th, 5th, 14th and 6th place finishes in their R1. While not taking home silverware on this occasion, Peter set a new personal best lap time of 1 min 27.124 seconds, which was the second fastest lap time of the weekend, after Danny van Dongen.
The four wins mean the strongest start to a new season for the Praga R1 in the USA, and back up January's strong race results for Fellner and van Dongen who took two race wins at PBOC Motorsports Club's WinterFest on 21st and 22nd January.
ENDS