Formula 4 also sees the involvement of… Praga
Thanks to an agreement with Cram Motorsport, single-seaters in works Praga livery will also take part in the next Italian F.4 Championship powered by Abarth. A prestigious partnership that adds another element to the value chain of an organisation that, beginning with the preparatory kart classes, is able to chaperone the progression of its drivers, step by step, in motorsport.
"Project". This has always been the key word behind decisions made by Praga. A brand with a history spanning more than a century, but which looks to the future with a continuous desire to improve and add important elements to continue its winning ways.
This is the precise reason for the recent agreement signed with the Cram Motorsport, a major Italian company based in Erba, in the province of Como, that has been operating for over 15 years in the major preparatory formulas created for drivers who start in karting and strive for a career in motorsport.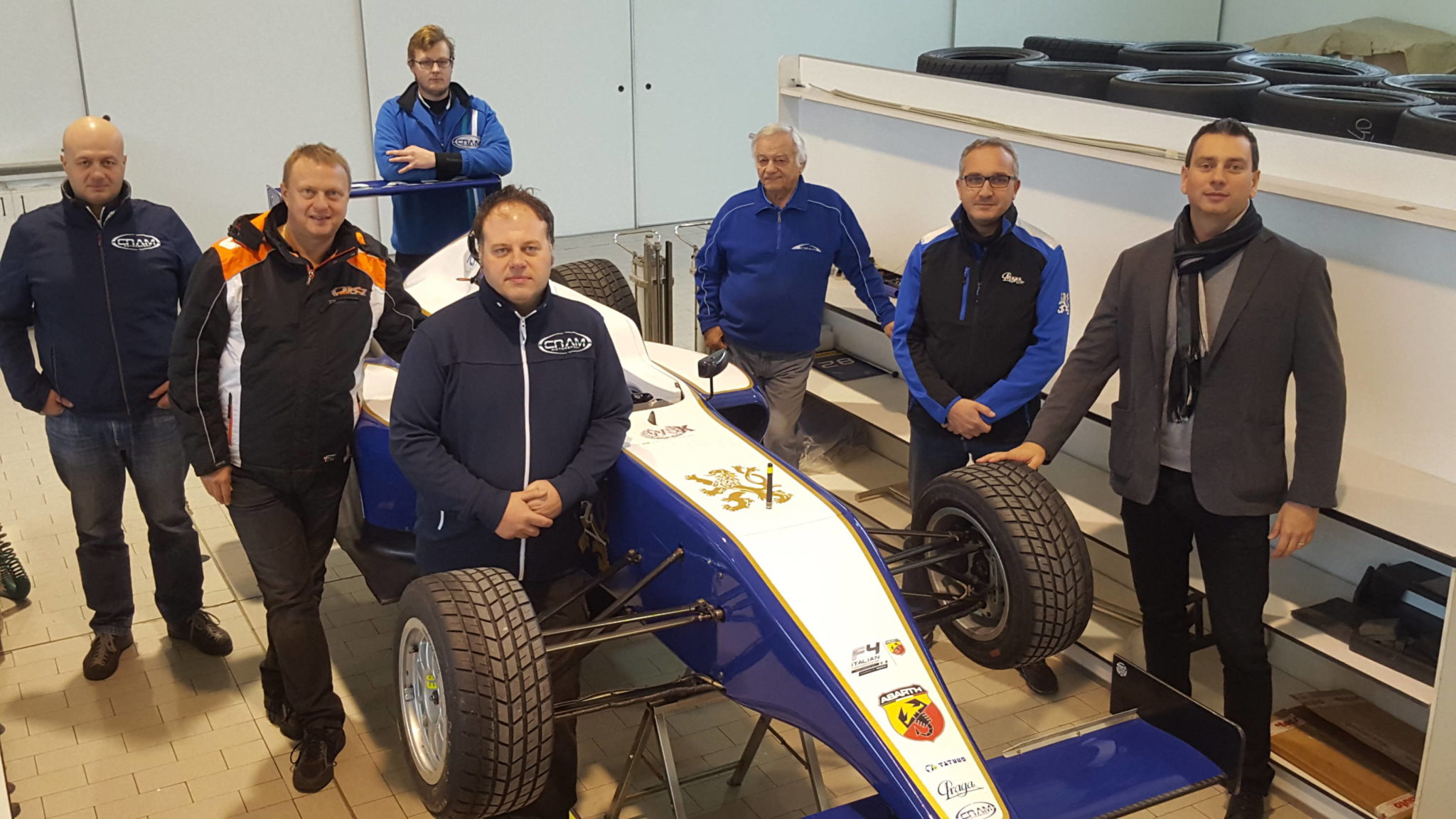 From 2017, Cram Motorsport and Praga's know-how and technical means will combine to take on an adventure that will see single-seaters with the well-known white and blue Praga livery competing on the prestigious circuits of the Italian F.4 Championship powered by Abarth.
The agreement makes Praga unique in motorsport, since its vast organisation will comprise a value chain capable of chaperoning drivers right up to the threshold of professionalism.
If, on the one hand, the aim of the new Rotax Junior Sport class, a result of cooperation between Praga and Rotax, is to provide youngsters with new opportunities to get closer to motorsport, the partnership with Cram provides a natural entry point to the world of single-seaters for drivers who, having been brought up with team Praga, are looking for a way to continue to nurture their talent during their professional development.
It is a very prestigious and traditionally successful path, with the team currently led by brothers Simon and Gabriele Rosei able to boast a trophy room containing 14 championship titles and 107 victories. It also has a list of drivers which includes Felipe Massa, Pastor Maldonado, Tony Kanaan, Ben Hanley, Davide Valsecchi and Jaime Alguersuari.
The enthusiasm for this new adventure is mutual: Praga is proud to expand its range of activities in motorsport, positioning itself as one of the most attentive and active organisations for young talent. Cram, for its part, is excited to embark on a new adventure that will allow it to develop more drivers in a highly technical and formative environment.
In addition to championship F.4 races, the new partnership will lead to other promotional initiatives featuring single-seater in Praga livery, which could take part in certain track events or be used in tests as a prize for Praga's most deserving drivers.