Instaforex Loprais Praga Team to race at Dakar Rally 2021 with two trucks
At the turn of the year, the Instaforex Loprais Praga Team is going to head to Saudi Arabia in a slightly bigger line-up than before. The team's mechanics and engineers will have to tackle not just one, but two trucks this time. Aleš Loprais will be joined by Jan Tománek who is returning to Dakar after a one-year absence.
Jan Tománek, Tomáš Kašpárek, and Jiří Stross will enter the rally with a Tatra Jamal – Queen 69 of the Instaforex Loprais Praga Team. Tománek and Kašpárek already have a previous Dakar experience together from 2014, when they also drove a Tatra in the Loprais Team colours. And Tománek knows Stross as well, as they took part in the most prestigious marathon rally in the world together before. Back in 2017, they were part of Aleš Loprais' crew.
The last time "The Queen" raced at Dakar was back in 2019. Now, she is going to feature blue and white colours, with a number 520. The red and white combination remains unique for the Praga V4S DKR. Aleš Loprais, Khalid Alkendi and Petr Pokora have been given a starting number 504.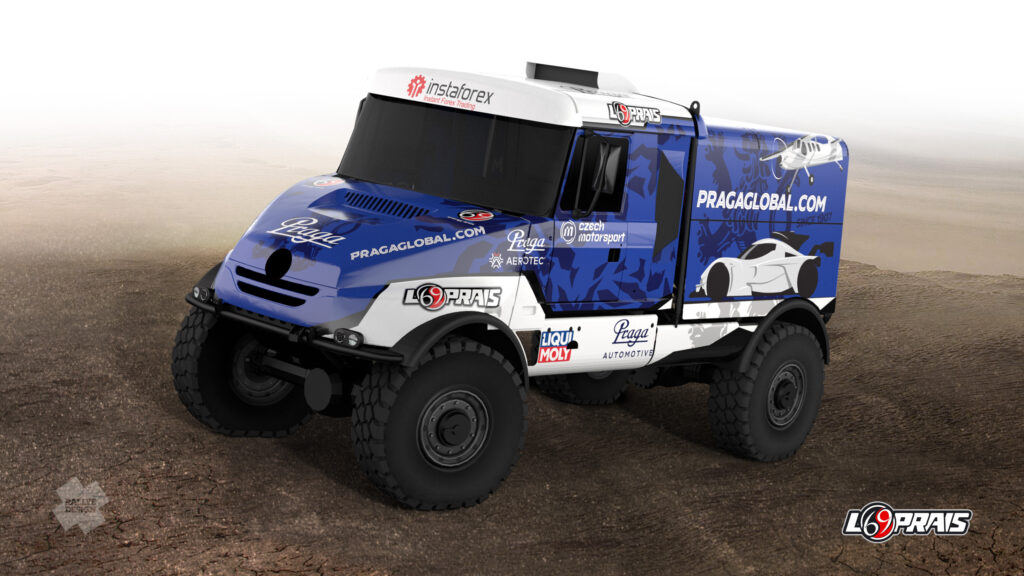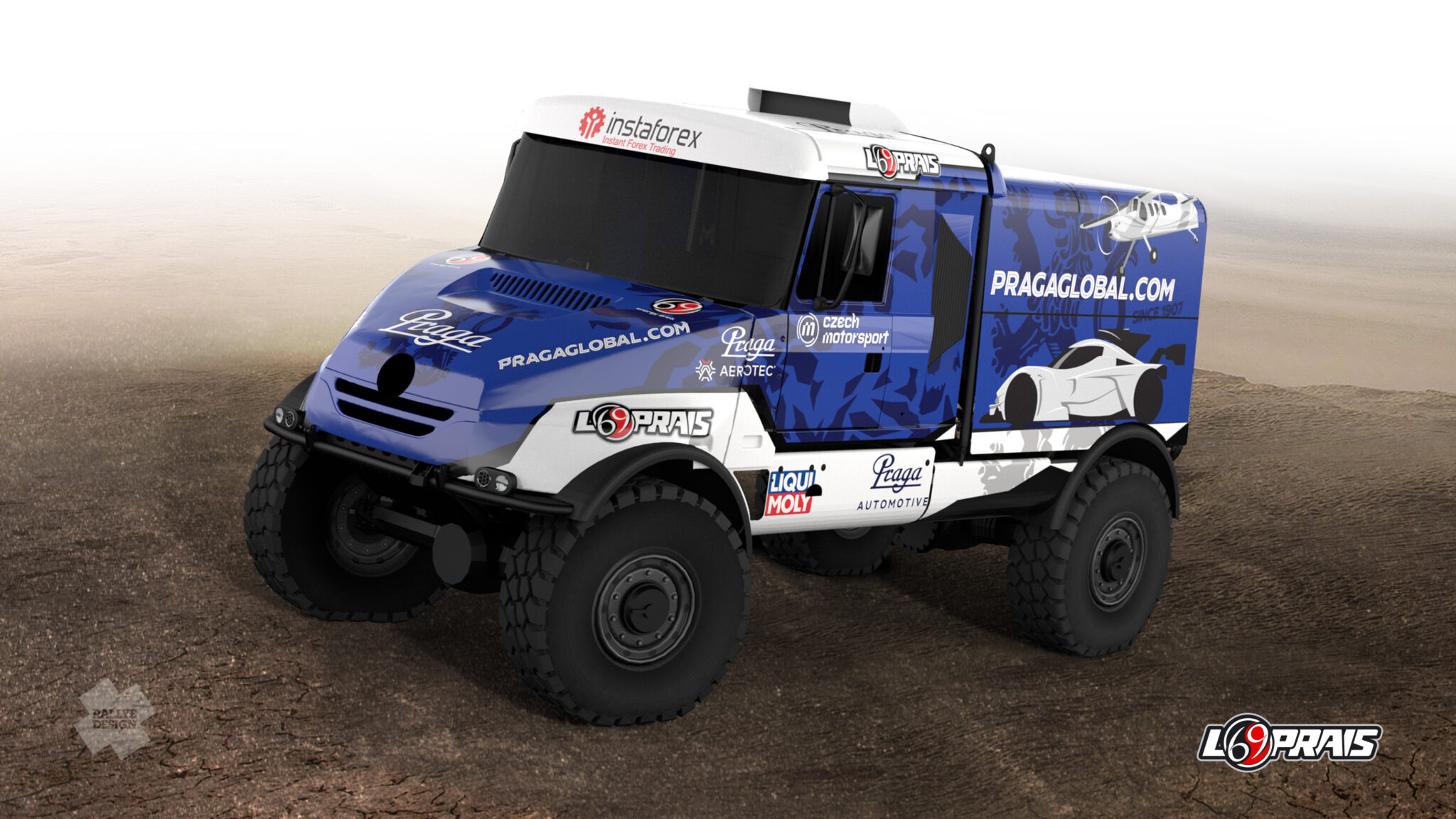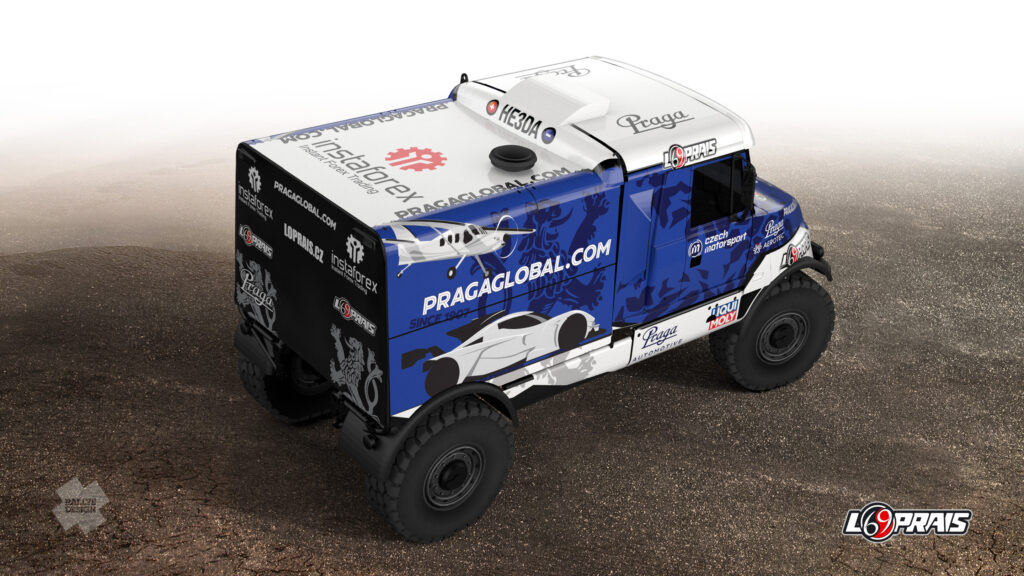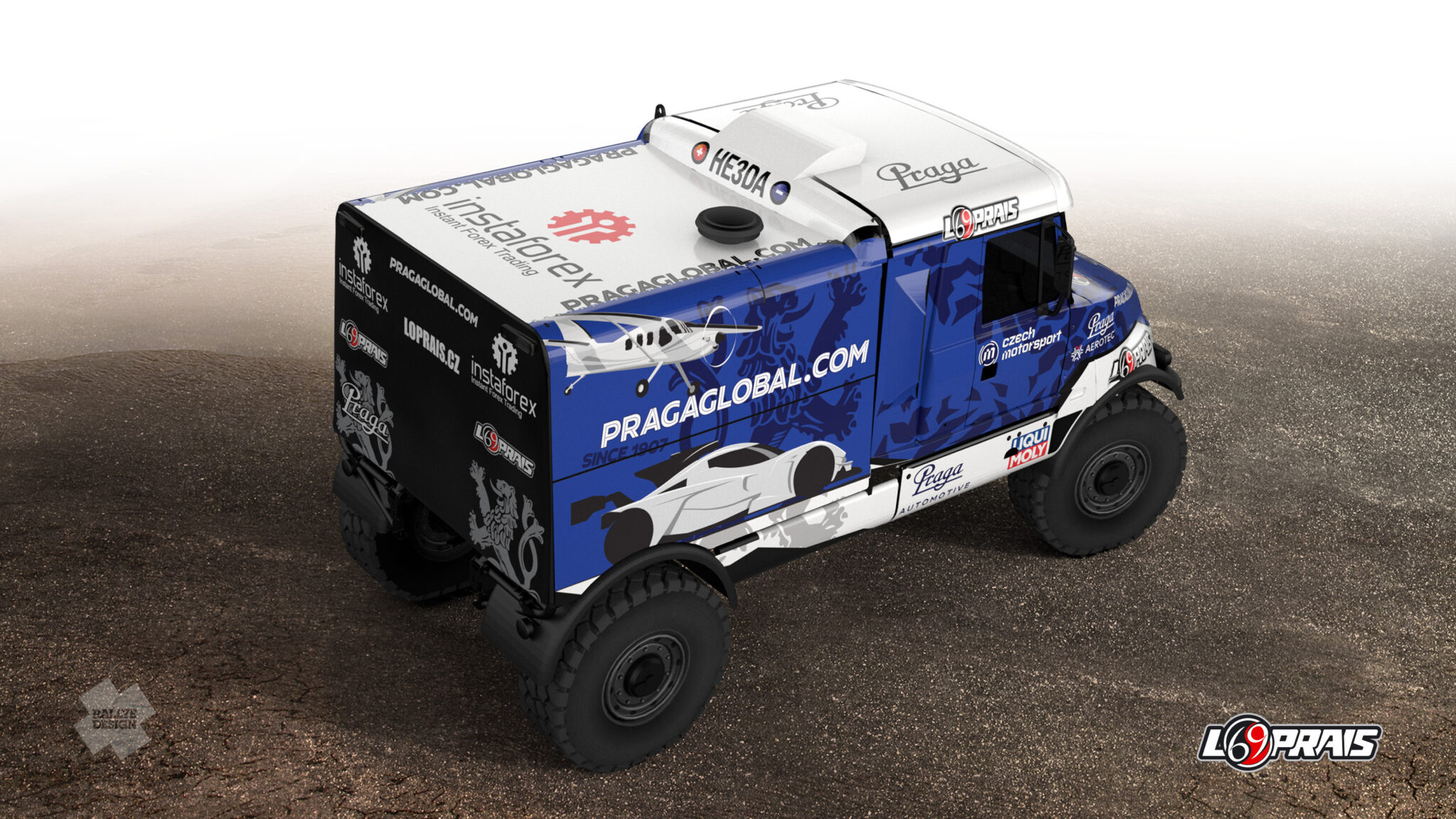 More relaxed, but more aggressive strategy
Both Instaforex Loprais Praga Team crews share a long-time friendship and cooperation. That is why they will be ready to help each other during the rally.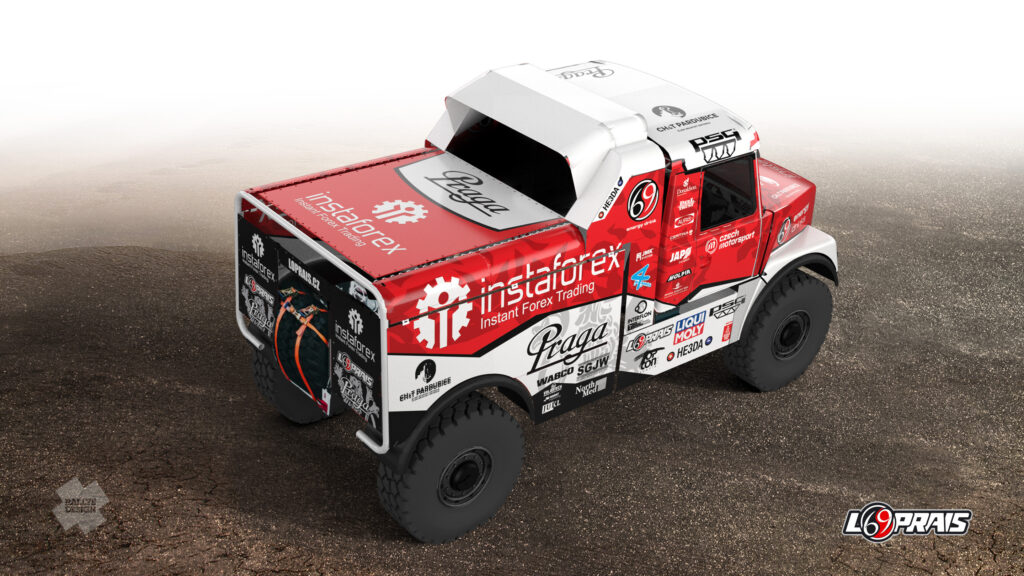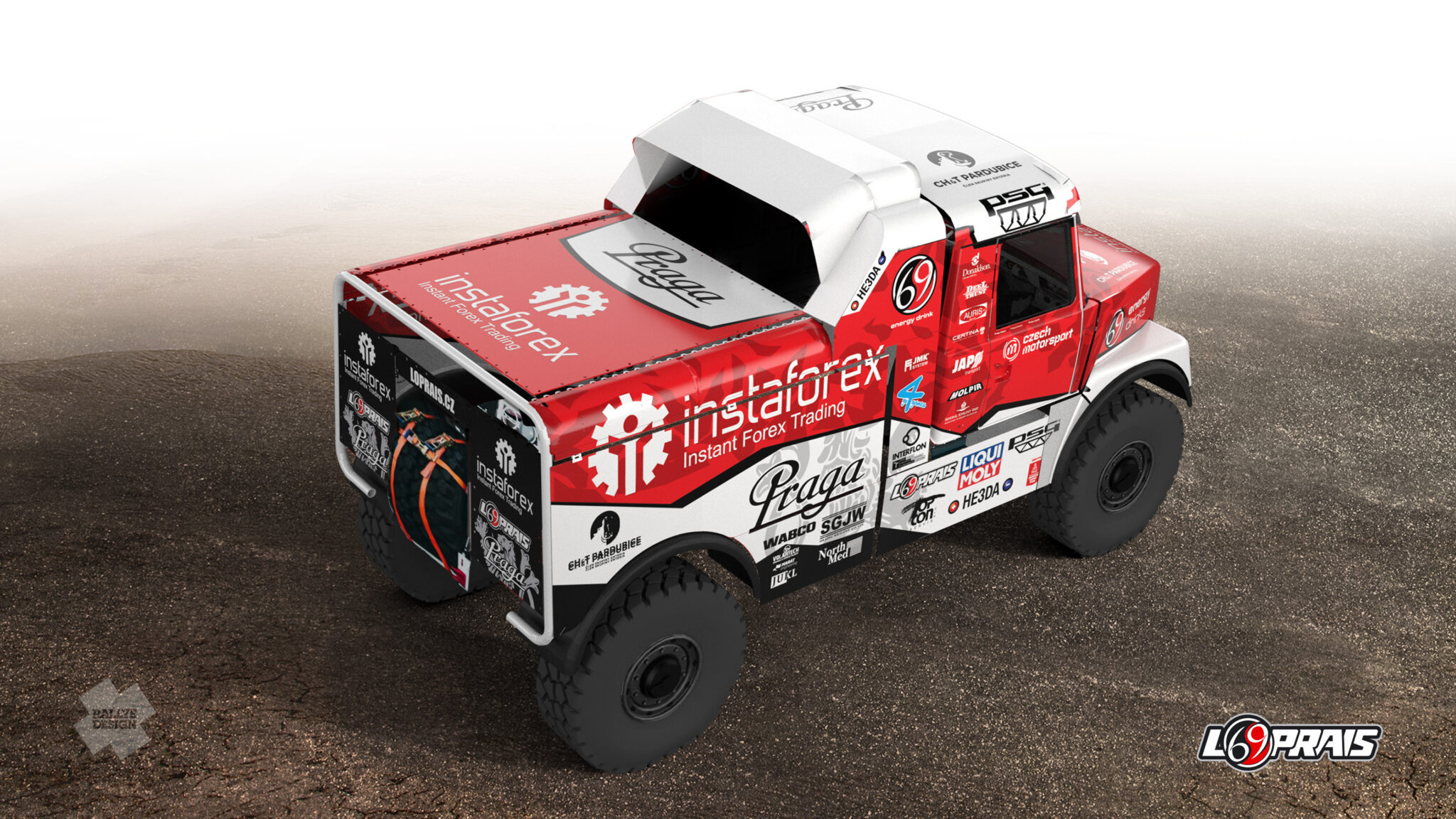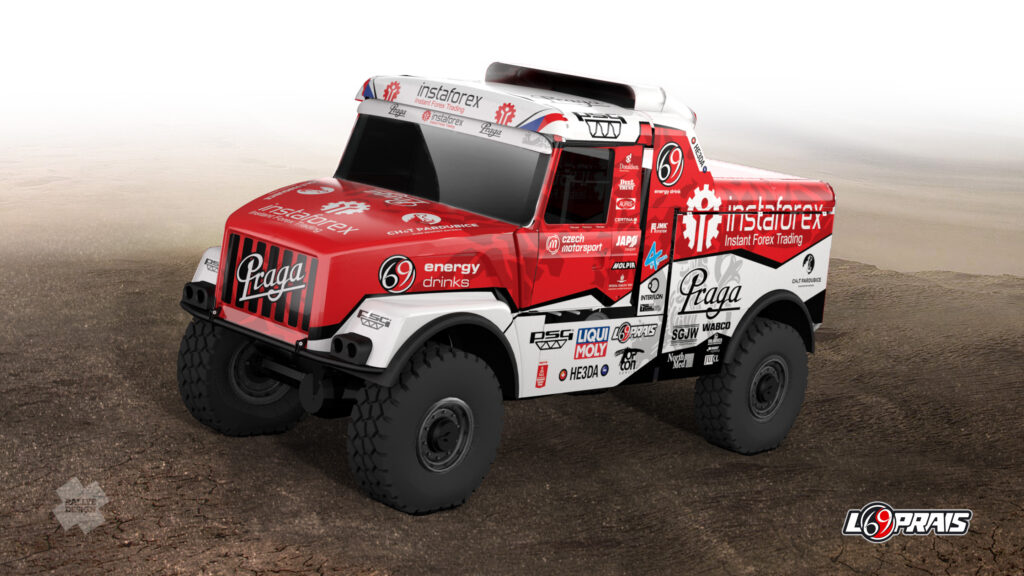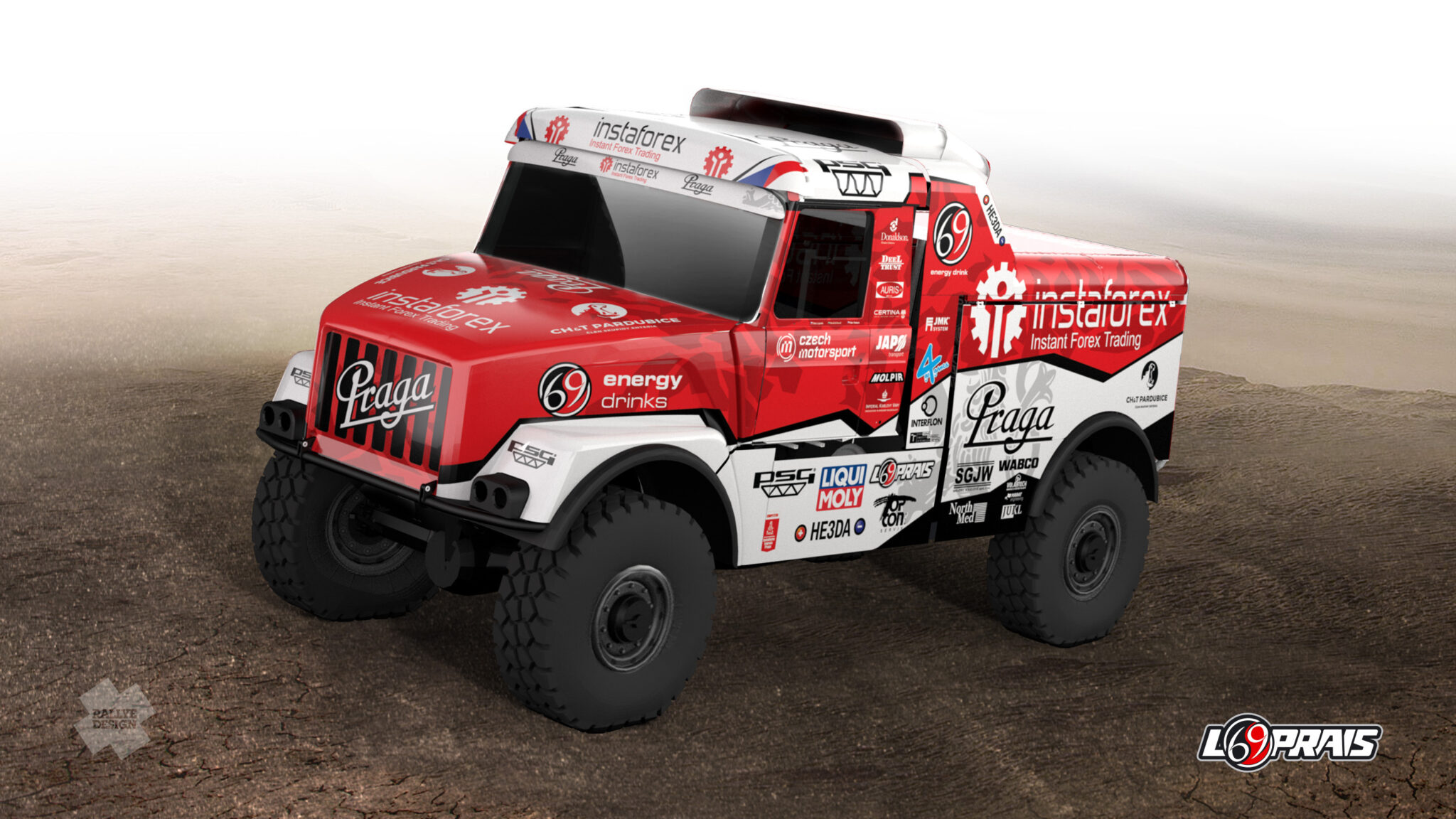 "It definitely makes me more relaxed and gives me peace of mind. Although, in such a race, you never know if the other car is a minute or an hour behind you, it's good to know that somewhere is a car willing to supply you with a spare tyre," appreciates Aleš Loprais having a friendly crew in the race that makes things look better.
"Thanks to that, you can go even faster in a Dakar Rally that features rocky surfaces, and the Saudi Arabian one is known for that. It allows you to take risks in places, where you would need to be careful otherwise." 
"However, that's probably also going to be the toughest thing for me. For years, I've been trying to drive accurately in such places, which means fast, while also minimising the risks of a puncture. Such a strategy has always worked for me. However, looking at Kamaz drivers and their strategy, I'd like to change that."
The team of Aleš Loprais, Khalid Alkendi and Petr Pokora with Praga V4S DKR will race knowing that the other truck has two very handy mechanics in Tománek and Stross on board.
"Of course, there are so many unexpected things that can happen at Dakar and to have additional help in such situations is just priceless. But it will also be nice to have a friendly crew around even before the start of each stage. While we have many friends at Dakar when everybody is nervous and preparing for the start, or it is getting tight during the race, the teams often just stick together and don't let anyone in," adds Loprais.
"Thanks to Jan, Tomáš, and Jiří, we now have teammates that we can talk to about anything, even in situations like that. It should be more relaxed, but we can't really tell until after the race."
Focus on reliability
Considering the development of the COVID-19 pandemic, the Instaforex Loprais Praga Team had to give up its scheduled Autumn test at Arabian Peninsula. Instead, the team took the Praga V4S DKR for the final test to Poland at the beginning of November, and the final weeks will be spent by packing and doing some finishing touches. Then at the beginning of December, all the rally and assistance vehicles will move to France to be shipped out.
"We were focused solely on reliability. We didn't even look into getting more performance or doing some fundamental changes. We rather looked into things that we had struggled with this year, like cooling, electronics, and details around the intake, exhaust pipes and a turbocharger," summarizes Loprais what the team has done on the vehicle over the past year.
"The only bigger change is paddle-shifters under the steering wheel, that will allow me to adjust the automatic gearbox in some moments. While these are not huge changes, they should play a big role in our consistency," says a driver, who is going to celebrate forty-first birthday during his fifteenth Dakar Rally.
In its debut in a Dakar Rally 2020, the Praga V4S DKR with Loprais, Alkendi, and Pokora fought for a podium position in a truck category for a long time. They were regularly in the Top 10 and even made it on the podium in the Stage 8 classification. After some issues in the penultimate stage, they were classified in seventh place in the end. But all that gained experience was used in the preparations for the next Dakar Rally that will take place in January, with a fresh opportunity to get a solid result.
"We are humble as we head to Dakar, we want to enjoy it. However, it's also true that I can enjoy the race only if we can fight in front. I just can't do it any other way," ends Aleš Loprais.
The Dakar Rally 2021 ceremonial start is scheduled for January 2 in Jeddah. The port city on the coast of Red Sea is also going to end the race on January 15, after twelve stages. More details about the route, its length, stages and cities will be revealed by the organisers later this week.