One-off Praga R1 with unique Frank Stephenson racing livery comes to market
A unique Praga R1 race car with a bespoke livery designed by one of the most famous automotive designers in the world, Frank Stephenson, is for sale to car collectors for a limited period.
The 2021 Praga R1 known as 'Frank', has become the most famous R1 in the world and an iconic image of the Praga brand having been competed on the UK's most famous race circuits as well as exhibited at major automotive events over the past two years.
"This is an unmissable opportunity for car collectors," explains Mark Harrison, CEO at Praga Cars UK. "Once a race team purchases this car for the 2023 season it is highly likely they would immediately strip the livery to replace with their team or sponsors' colours. In doing so this would destroy this one-off stunning blue and gold design from the man whose vision has produced some of the world's most iconic cars. If it is not bought by a collector, it could be lost forever, but we are still offering the car to the market at the same price as our other factory cars."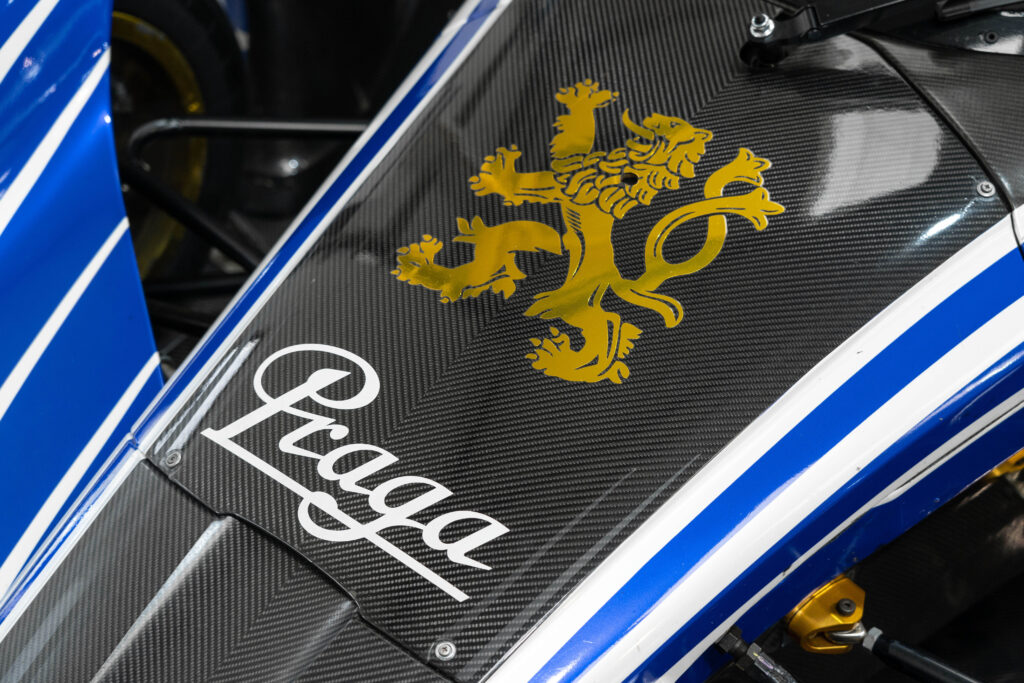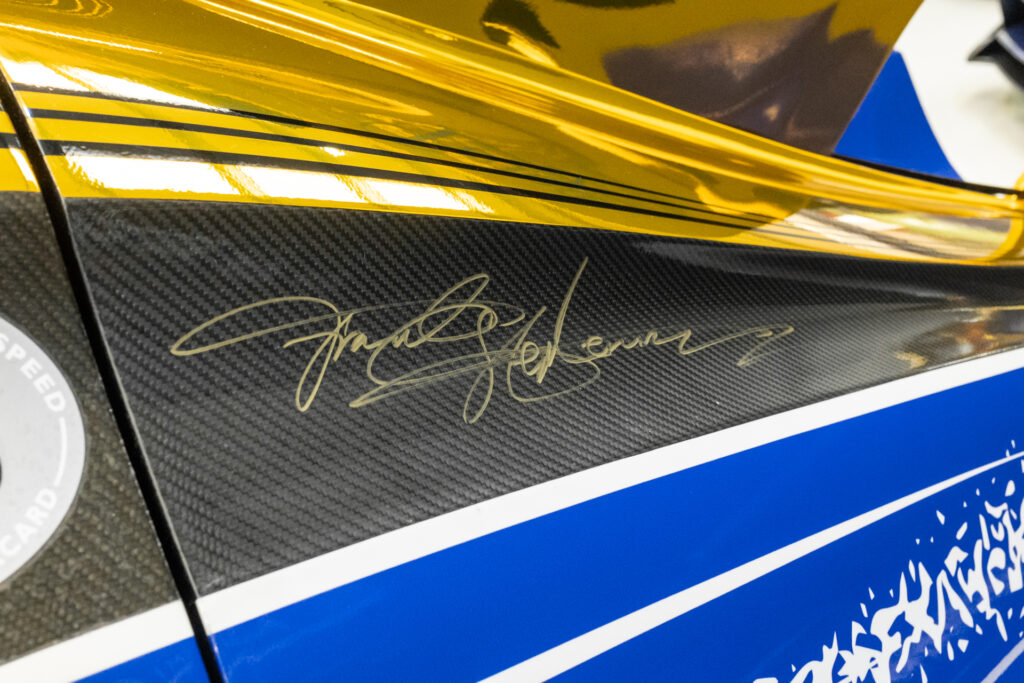 The dramatic livery designed by Frank Stephenson, the designer behind iconic cars such as the new MINI, Maserati MC12 and McLaren P1, is inspired by Praga's brand heritage and the R1's aerodynamics. The striking colour scheme pays homage to Praga's historical home, the Czech Republic, combining the Czech Republic's national colours of blue, white, and red with gold and bare carbon.
Also incorporated into the design of the livery are flowing white lines that sweep rearwards to mimic the air's path over the R1's surface, as well as the gold lion on the nose cone, and the brand's racing motto, #winninginstinct, located on the rear wing's lower surface. The livery also features Frank Stephenson's hand-signed autograph.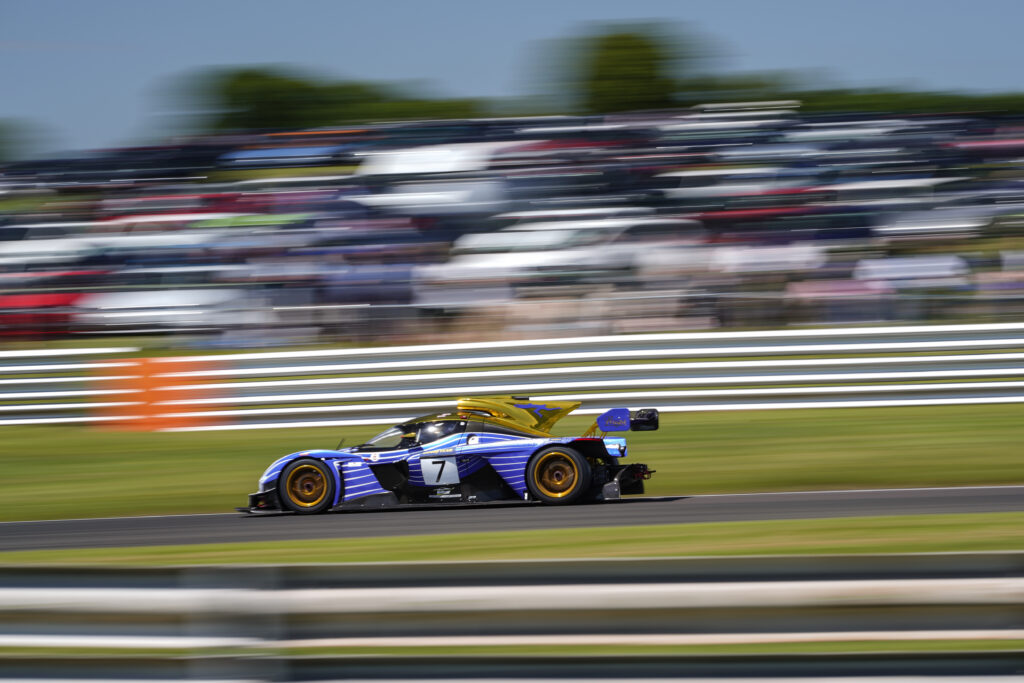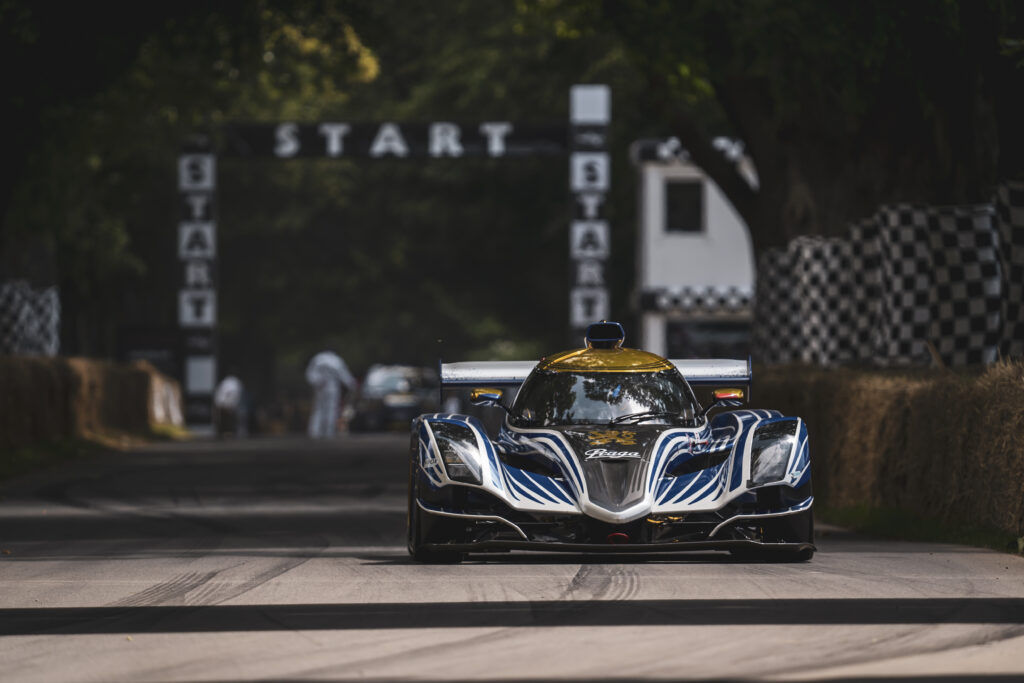 Competitive highlights for 'Frank' were a 2nd place at Donington Park in 2021 driven by Miles Lacey and a sensational invitational debut at the 2021 Goodwood Festival of Speed, where Praga test driver Aleš Jirásek secured an overall sixth place in the prestigious Sunday shootout.
The iconic car has been exhibited at a number of automotive and supercar events including Supercar Fest, Bicester Heritage Sunday Scramble and the British Motor Show. It is next due to appear at Sleeping with Art: The Art of Cars, taking place at Hedsor House in Buckinghamshire on 25th and 26th October, where it will be displayed among works of art including art cars, one-off customised cars and prototypes. From November 1st, 'Frank' will be made available to the wider market and race teams.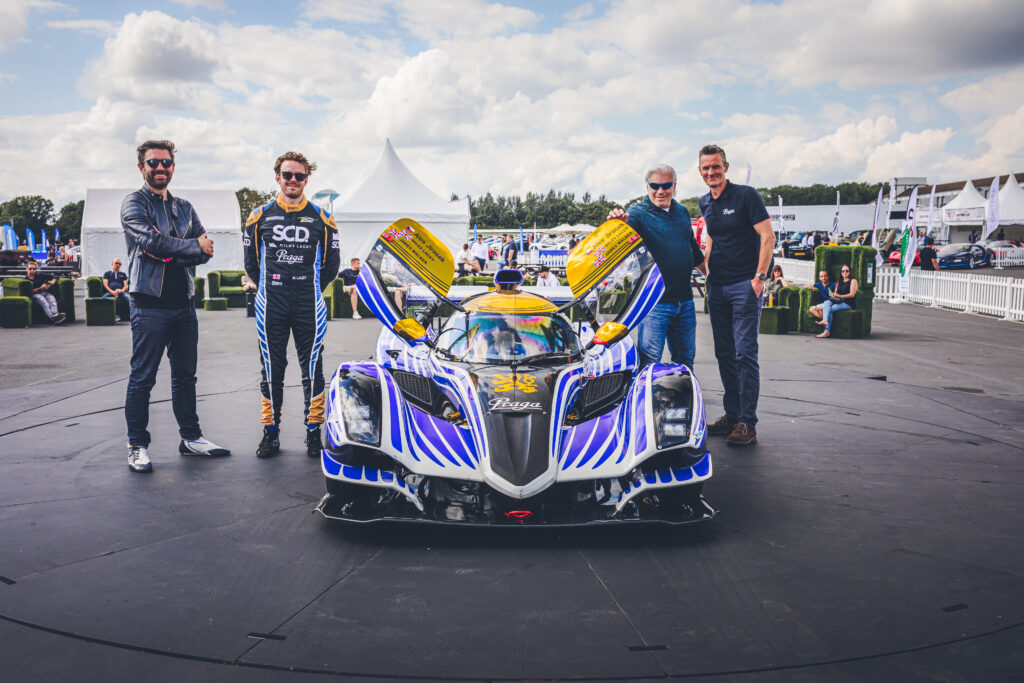 To find out more about the car contact Premier GT in East Sussex or visit: https://www.premiergt.com/used/cars/praga/r1/frank-stephenson-design-a-true-1-of-1-a-piece-of-automotive-history-966.
ENDS
PR contact:
Lucy Burman
Communications Manager, Praga Cars UK
lucy.burman@pragacars.com
+447801350641
Praga Cup contact:
Charlotte Ford
Motorsport Operations, Praga Cars UK
charlotte.ford@pragacars.com
+447849351223
R1 sales contact:
Vincent Randall
Praga Racing UK
vincent.randall@vrmotorsport.com
+447733127655