Praga and Litchfield Motors reveal Bohema's 700hp engine and global service support plans at SCD Secret Meet
Praga has unveiled the bespoke 700hp engine developed by Litchfield Motors for the €1.36m Praga Bohema road-legal hypercar at the exclusive SCD Secret Meet event at Donington Park on Tuesday 11th July.
For the first time, the PL38DETT 3.8-litre twin-turbo V6 engine, which lies at the heart of the road-legal hypercar's performance, was presented in front of SCD members and just 200 ticketed supercar fans.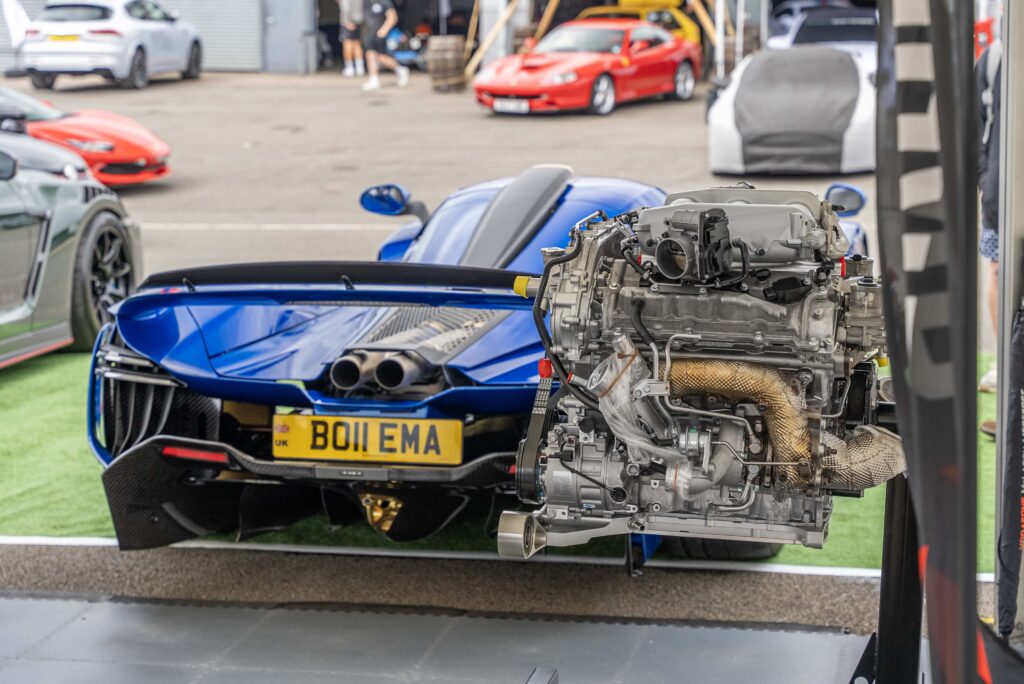 The event also saw the pre-production prototype specification Praga Bohema make its UK public on-track dynamic debut, showcasing the 700 bhp Praga Litchfield engine ahead of its appearance at the Goodwood Festival of Speed later this month.
In addition to the collaboration on the development of the engine, Praga and Litchfield also officially confirmed their ongoing partnership which will see the renowned UK-based performance specialists contribute to Praga's official global service support operation, including flying doctor service, delivery and track-day services. Litchfield Motors' partnership with Praga is the latest business success for the Tewkesbury based company which has seen continued growth over its 26-year history.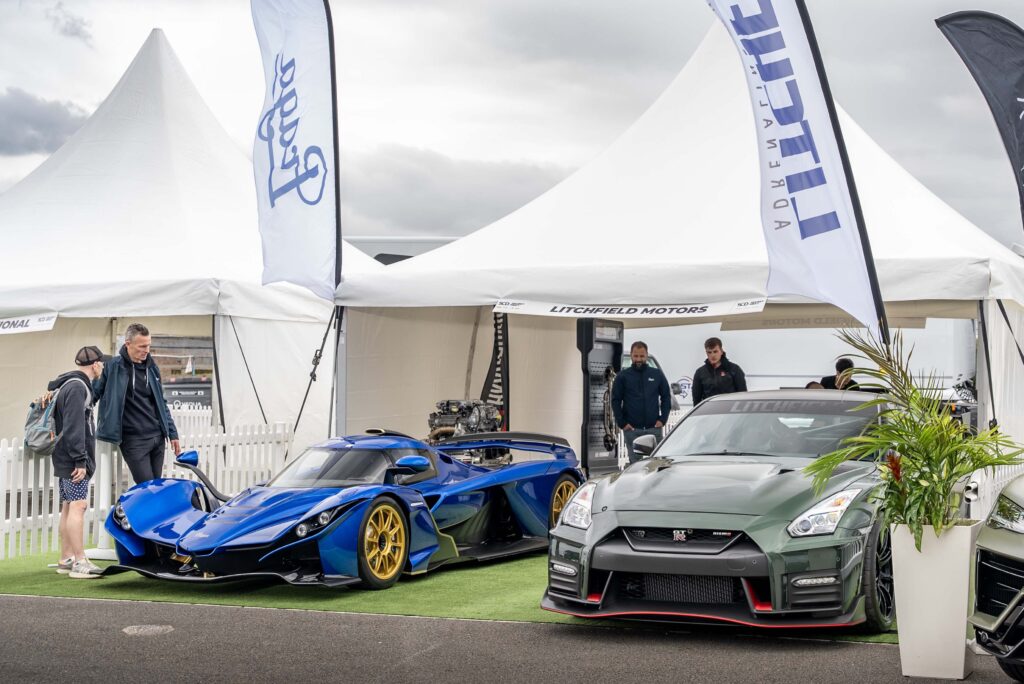 Iain Litchfield, founder of Litchfield Motors, said: "Litchfield's partnership with Praga is the outcome of many years of a successful professional and personal relationship. Developing the bespoke PL38DETT twin-turbo V6 engine for the Praga Bohema included a complete strip of the engine and a number of modifications for increased reliability and power. This has created a totally unique engine combination for the Praga Bohema. The beauty of the base engine is not just its sheer performance potential and renowned reliability, but also its tunability. In addition to our service support operation, we look forward to engineering upgrade paths and future variants with the Praga team."
Mark Harrison, Praga Cars Sales & Marketing Director, said: "First and foremost, Litchfield Motors has a proven record of great customer relations and Praga has been in discussion with Iain and the team about the Bohema project for years. And when it comes to these turbo engines, Litchfield is a global authority and renowned UK-based specialist, well-known and trusted among Praga's customer base. The development of the Bohema's engine by Litchfield, its calibration, and how it structurally sits in its bespoke sub-frame, is key to delivering road-car lap records and on-road compliance: and provides reassuring expertise in every detail of the engine."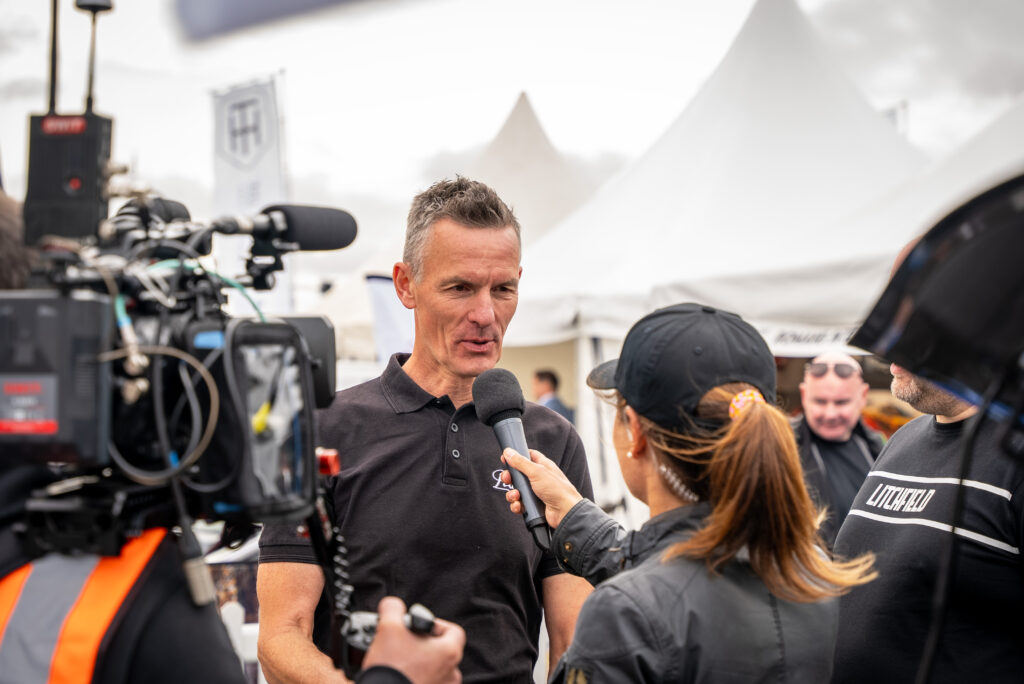 The Praga Bohema's PL38DETT engine
The Praga Bohema's PL38DETT is based on a 3.8-litre, twin-turbo V6 engine. Inspired by racing at Le Mans, it is constructed around an aluminium alloy cylinder block, and there are double overhead camshafts per cylinder bank, with a continuously variable valve timing system on the inlet valves.
Uniquely, Praga sources the engine directly from the manufacturer. Litchfield then strips the new engines and converts them to dry sump, which reduces the overall height of the unit by 140 mm. This allows the engine to sit lower in the Bohema, which prevents the risks of oil surge under high-speed cornering loads and promotes power, and also reduces weight from this already lightweight package.
Litchfield also makes a number of modifications for increased reliability and power, including swapping to a bespoke set of turbos. Whilst Litchfield is known for building 1,000 bhp+ engines, it has worked closely with Praga to create a specification that meets the Bohema production car targets of delivering up to 700 bhp at 6,800 rpm and 725 Nm of torque from 3,000 to 6,000 rpm, with the focus on driveability and smooth torque delivery.
The engine breathes out through an exhaust that is beautifully hand crafted from titanium from the turbos to the tailpipes, designed to be emissions compliant through the performance catalytic convertors whilst still giving an exciting crackle and pitch to the engine note.  All this aural drama remains within typical circuit noise limits, ensuring that occupants can still hold a conversation even at well over legal road speed limits.
The Bohema's engine is mated to the renowned Hewland sequential gearbox through a robotic clutch allowing for semi-automatic drive mode. This choice of gearbox, equipped with bespoke road-optimised helical cut gears, ensures fast-changing, durability and ability to handle high torque at a minimum weight.
In classic race car and supercar style, the engine sits directly behind the cockpit, with the transmission behind the engine driving the rear wheels, for optimal weight balance and responsiveness in turns. Crucially, the engine and gearbox are independently mounted from the carbon chassis, ensuring annoying and loud sub-woofer style resonance and vibrations are not transferred through to the cockpit from the engine bay – leaving the driver to enjoy the Bohema's performance without distraction. A 74-litre fuel tank ensures road trips can be completed with minimal fuss.
To watch the SCD Secret Meet Livestream interview (at 00:59:45) with Mark Harrison and Iain Litchfield and the Praga Bohema's UK public dynamic debut (at 02:19:50) click here: https://www.youtube.com/live/cOKpFOWruXY?feature=share&t=3528
To find out more about the Praga Bohema, visit: https://pragaglobal.com/cars/praga-bohema/
ENDS
Lucy Burman
Communications Manager, Praga Cars UK
lucy.burman@pragacars.com
+447801350641