Praga goes global as Bohema debuts in Dubai
– First open presentation of Praga's new £1.1m road-legal, limited edition luxury hypercar
– Praga Bohema revealed to hypercar collectors, supercar enthusiasts and renowned global media networks at The Space
– Debut event kicks-off a week of presentations in the country including at Yas Marina and Dubai Autodrome circuits
– Just 89 cars to be produced over five years for buyers around the world
– Praga now taking orders for 2024 production cars
Three weeks since announcing the new road-legal Bohema hypercar, Praga has moved to The United Arab Emirates for the car's first public presentations starting with a prestigious launch event held on Saturday evening at The Space in Dubai.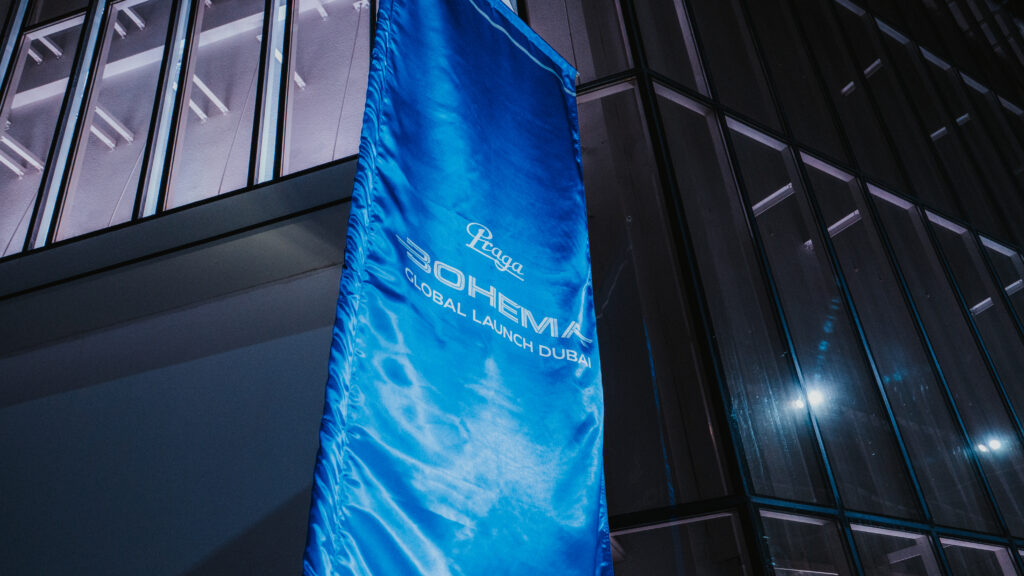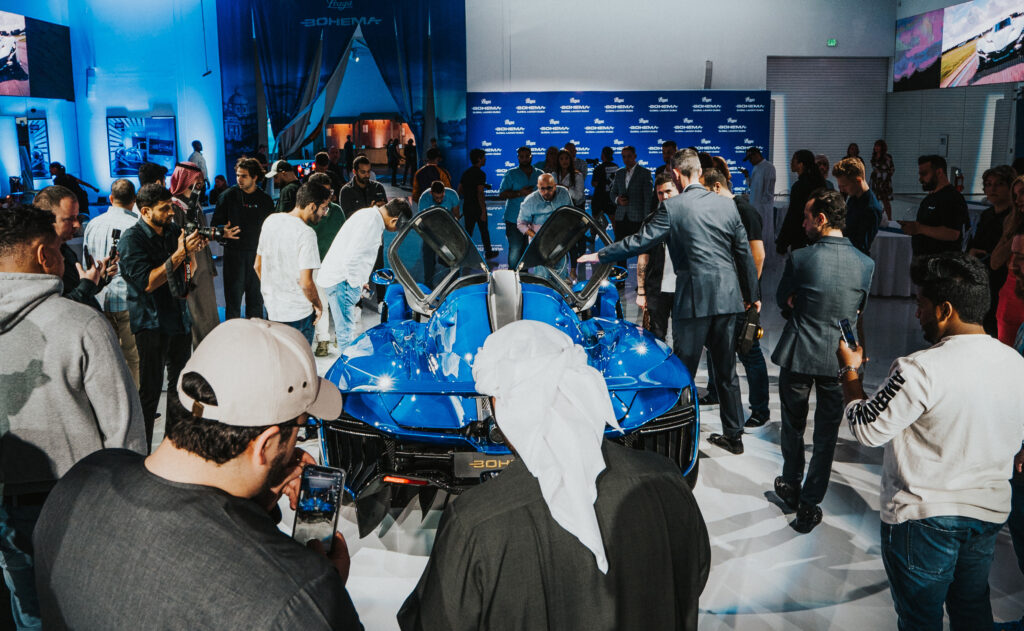 The reveal took place against the fitting backdrop of a one of the UAE's finest hypercar collections, where the lightweight, track-focused and road-legal Bohema was unveiled in front of an audience of hypercar collectors, supercar enthusiasts and renowned global media networks.
Mark Harrison, Sales and Marketing Director and CEO of Praga Cars UK, said; "It's a very significant moment in Praga's 115 year history. I have enjoyed working in the region before and believe the unique mix of the Bohema's engineering, performance statistics, stunning looks, and build quality will turn heads here."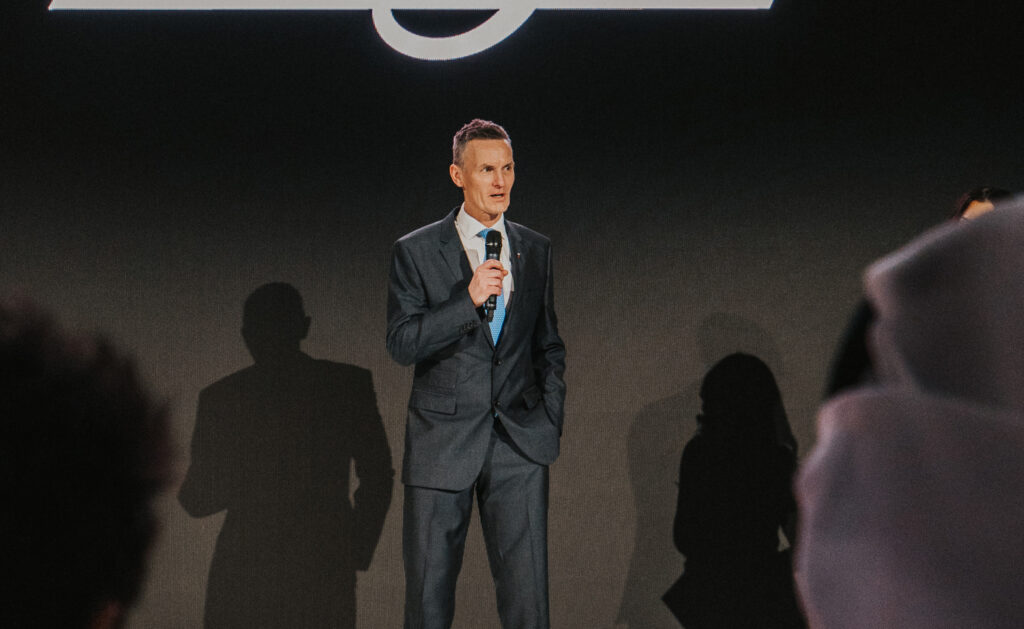 Also on display at The Space for the grand reveal was a one-off luxury carbon table designed by Praga's Design Director, Juraj Mitro, and a Dubai Autodrome race-winning Praga R1 prepared and managed by Dragon Racing. It was revealed on the night that Juraj's limited edition carbon tables can be spec'd alongside a Bohema with matching details. Whilst the Bohema and the R1 share no components, three of Praga's philosophies flow through the table, the race car and the hypercar: carbon construction, lightweight engineering and head-turning design.
Following the launch event Praga will undertake private viewings in Dubai over the coming weeks at The Space as well as at Dragon Racing, the official Praga race car dealer for the Middle East located at the Dubai Autodrome. Basing the business in the UAE until March, whilst a new UK global brand centre is under development in the UK, means that development sessions and test drives for depositers can also be run in the sun on road and track in early 2023. This will provide a perfect opportunity to showcase the Praga Bohema's potential promised by its 700hp at just 982kgs.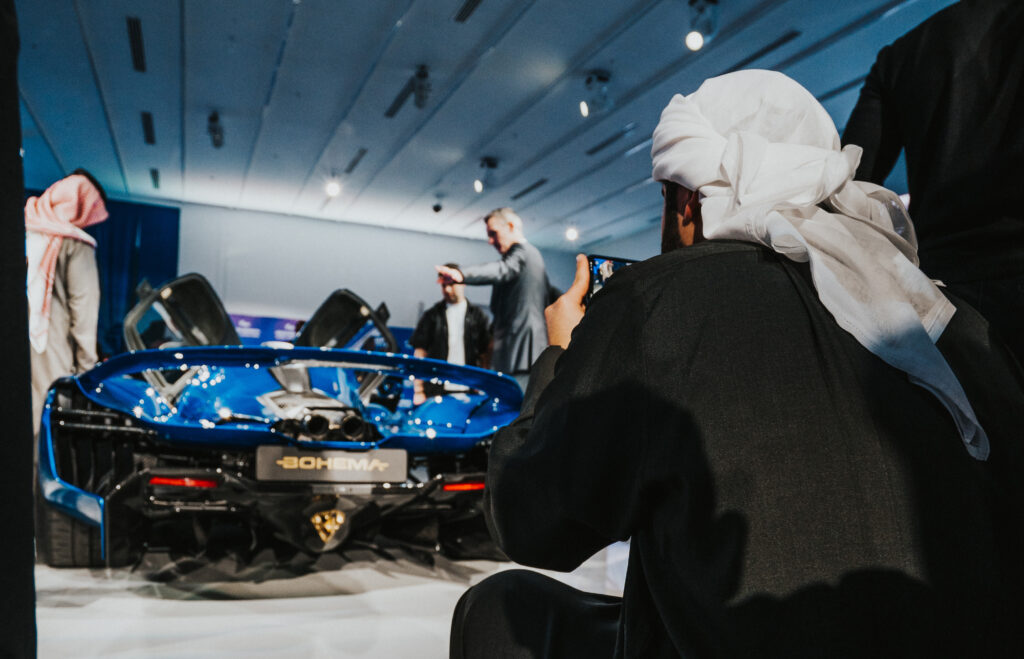 Bohema production does not start until the second half of 2023 following the final six months of development on road and track, with just 10 of the limited run of just 89 cars allocated to customers next year: Praga is now taking orders for 2024 and has already committed the final car, number 89, to a client in the USA.
To find out more visit https://pragaglobal.com/cars/praga-bohema/
PR Contact:
Lucy Burman
Communications Manager, Praga Cars UK
lucy.burman@pragacars.com
+447801350641