Pragas set stunning lap times at international circuits with five race wins
Praga R1s won five races and achieved six podium finishes over the last two consecutive race-weekends. Competing in the USA, Australia and the UK, the R1 set the best lap times at each event where it competed: at Homestead Miami Speedway, Phillip Island Melbourne, and Cadwell Park in the UK, in a bumper trophy haul.
In addition to the R1 race cars competing globally, two further R1 cars were at Sebring International Raceway for a track day outing.
Mark Harrison, Praga Cars Sales & Marketing Director said, "The Praga R1 already has a well-established reputation for setting very quick lap times at high profile circuits against prototypes, LMP and GT cars. What we're seeing now is a surge in sales and a really nice network of owners wanting to race together. This is particularly the case in America, where the R1 is proving popular for competing as well as for enjoying at track days."
Three wins for Fellner Motorsports at FARA Spring Challenge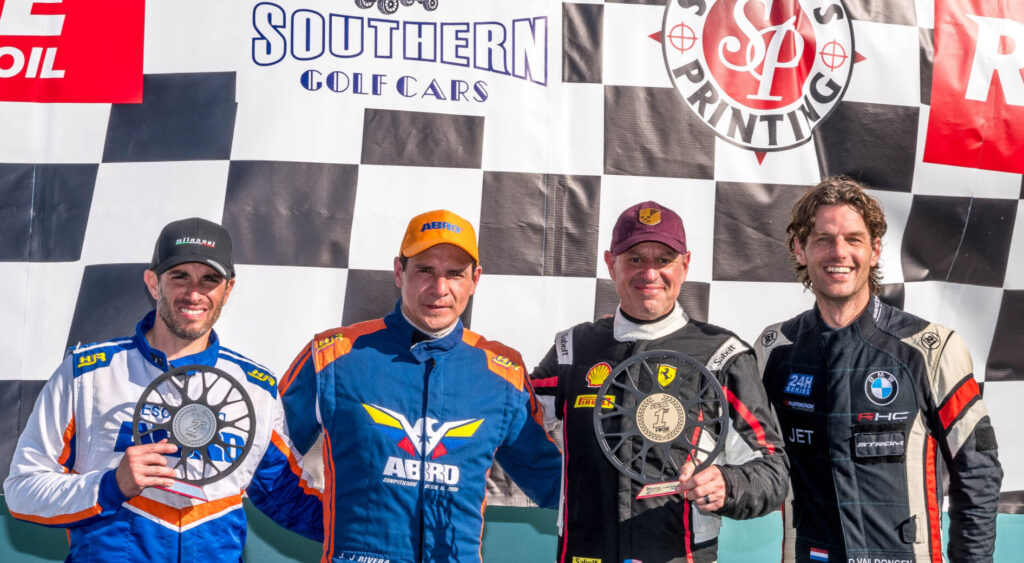 Two R1 cars, piloted by Danny van Dongen and Aaron Weiss, joined a large field of prototype racers for the FARA Spring Challenge race weekend at Homestead Miami Speedway on 22nd and 23rd April.
Weiss set the fastest time in qualifying, a 1:26.160, ahead of the three sprint races. Between them, van Dongen and Weiss brought home two race wins and one second place finish for the team, with van Dongen setting the fastest competitive lap of the weekend, a 1:24.702. Later, in the two-hour Enduro race, it was Weiss who took the race win to conclude a successful weekend.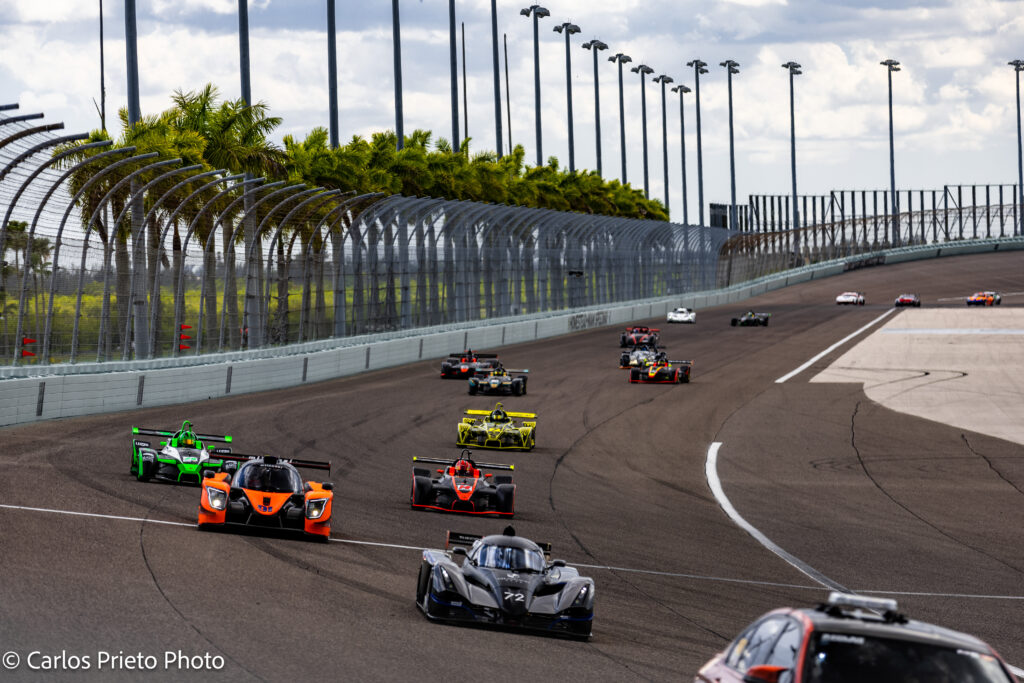 Ricky Capo fastest in practice at Australian Prototype Series Round One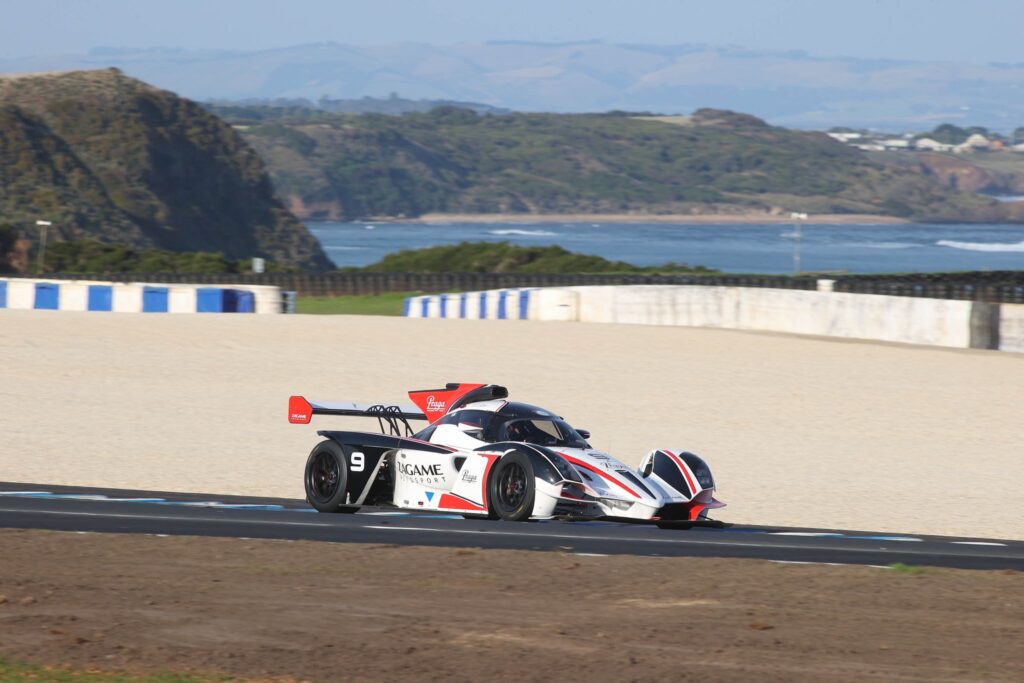 In Australia, Praga Racing ANZ and driver Ricky Capo joined the grid at the opening Round of the Australian Prototype Series 2023, at Phillip Island, on 29th and 30th April.
Capo and the R1 set the fastest laps in both practice sessions (1:53.26 and a 1:44.37) in wet conditions, before securing P2 in qualifying.
On-track action was highlighted by tense battles for P1 between Capo and championship defender John-Paul Drake in races one and two, with both drivers proving they had the performance and pace for an overall win. Unfortunately for Capo, luck was not on his side; a blistered tyre, contact with another car, and finally a bird strike, lost Capo his chances of podium finishes.
Jimmy Broadbent and Goldie 2.0 at Time Attack UK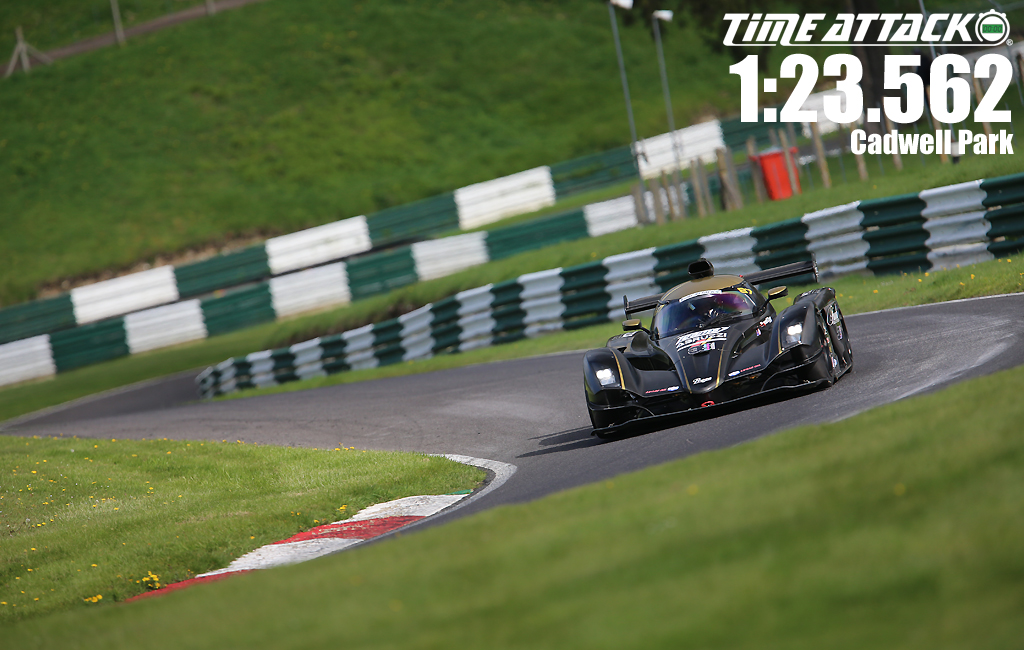 Over the Early May Bank Holiday weekend in the UK, Jimmy Broadbent and his R1 known as Goldie 2.0 were reunited on track for the Time Attack Championship at Cadwell Park.
Outperforming all other cars at the event on speed and agility, Broadbent took to the podium on Sunday and Monday as the Time Attack Championship Pro Class winner for both Rounds One and Two, having set a string of fastest laps over the weekend, the quickest of which being 1:23.562.
Next R1 outings
10th – 12th May, Atlanta Motorsports Park Members' Day
13th May, Summer Championship Series, Atlanta Motorsports Park
19th – 21st May, Sports Prototype Cup, Silverstone Grand Prix
9th – 11th June, Australian Prototype Series – Asia Super Trofeo, The Bend
To find out more about the Praga R1 visit: https://pragaglobal.com/cars/praga-r1/