The Grand Launch: €1.36m Praga Bohema hits the road, track… and runway
The Hockenheimring, and the Doerr Group – one of Europe's most highly regarded luxury car retailers – hosted the dynamic debut and German reveal of the 700hp Praga Bohema on June 2nd and 3rd. The exclusive Doerr Group Days event, an invite-only occasion tailored to hypercar and supercar owners, offered passenger laps to prospects and kick starts a nationwide German dealer tour for the road-legal Bohema. A public dynamic debut is planned at the iconic 24 Hours of Spa race weekend, before the sub-tonne car arrives in the UK in July.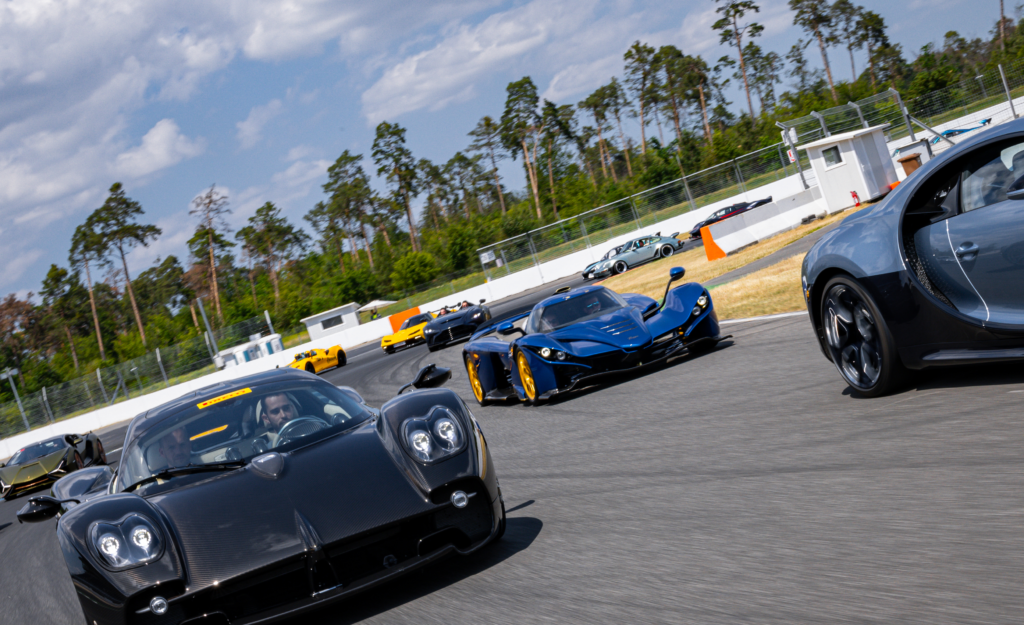 But before Spa, the world's car fans will see what Jeremy Clarkson, Richard Hammond and James May think of the Czech Republic's first hypercar following exclusive access for The Grand Tour in 2022. Filmed at a Slovakian airfield on one of the hottest days ever in Europe last Summer, one of the three famous entertainers became the first 'outsider' to pilot the uniquely-liveried Bohema, and proclaimed, "It's……". But you'll have to tune in to Amazon Prime on June 16th to find out which one and what he thought.
Watch the official trailer for The Grand Tour: Eurocrash here: https://youtu.be/QAOZxT-NWLY 
Mark Harrison, Praga Cars Sales & Marketing Director said: "I'm proud to be bringing a unique car to the hypercar class, developed in-house by an extremely skilled and passionate group of people. Everyone who has seen the pre-production prototype – including The Grand Tour guys – has been blown away by its styling, quality and targeted weight: on-screen and on iconic European race tracks, we can now show the world what 700 horsepower in under 1,000kgs and finely-honed aerodynamics can deliver…we're on the final straight before launch, but there is no lap of honour planned: more hard work is ahead as we build, deliver and look after our customers' Bohemas."
Tomas Kasparek, Praga Cars Owner, said: "We don't underestimate the challenge ahead nor what we have achieved so far, but when people like The Grand Tour and the Doerr Group are on board it is really exciting. I am proud of the team and encouraged by the interest so far from all around the world. Praga is a very old brand, but brand new to most of our prospects, and you can see across our karting business, our Dakar expeditions, and the growing interest in the R1 race car around the world that we let our products speak for us: I believe the Bohema will put Praga on the map."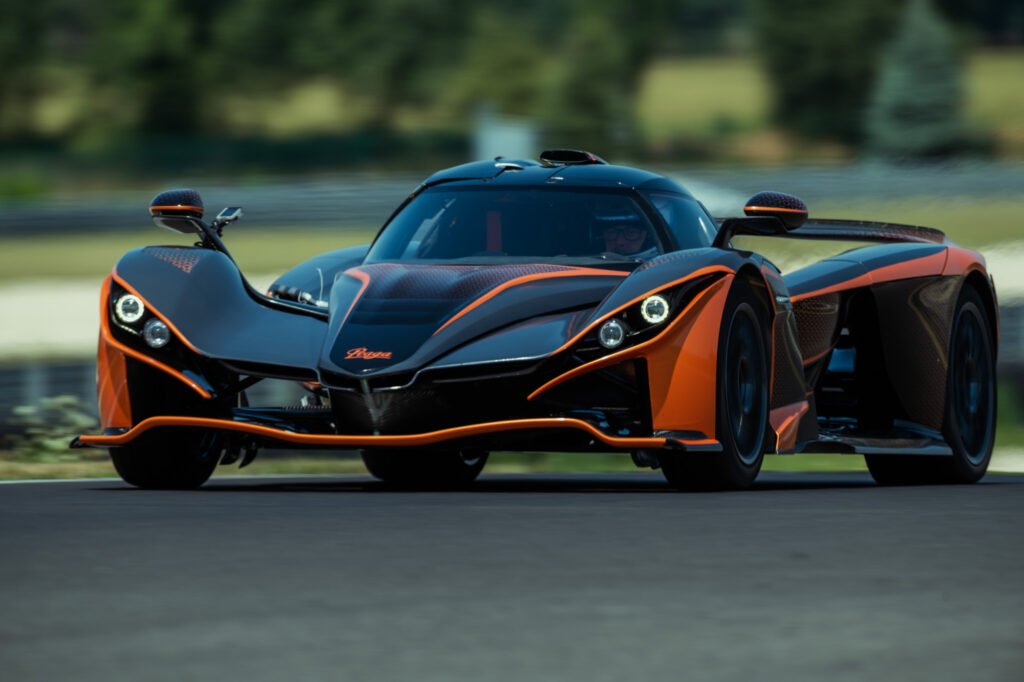 Praga Bohema 2023
As the final pre-production testing plans continue for the limited-edition Praga Bohema hypercar at the Slovakiaring, Praga has confirmed launch plans for the car and the official retail price.
The first customer Bohemas will start production in August and are planned for clients in Poland and Dubai (alongside a matching Praga ZS 800: the first of the 28-unit luxury motorcycles that Praga is also producing). Hand-built in a newly configured assembly facility in the Czech Republic, they are due to be completed and handed over in December as part of a slow ramp-up to ensure high levels of quality, fit and finish.
Targeting a further six cars in the first half of 2024, a maximum of two Bohemas per month will be delivered by the end of 2024, and orders are currently being taken for cars in the second half of next year. The final two Bohemas (cars #88 and #89) are scheduled to be completed in late-2027 and have been ordered by clients in Taiwan and the USA respectively.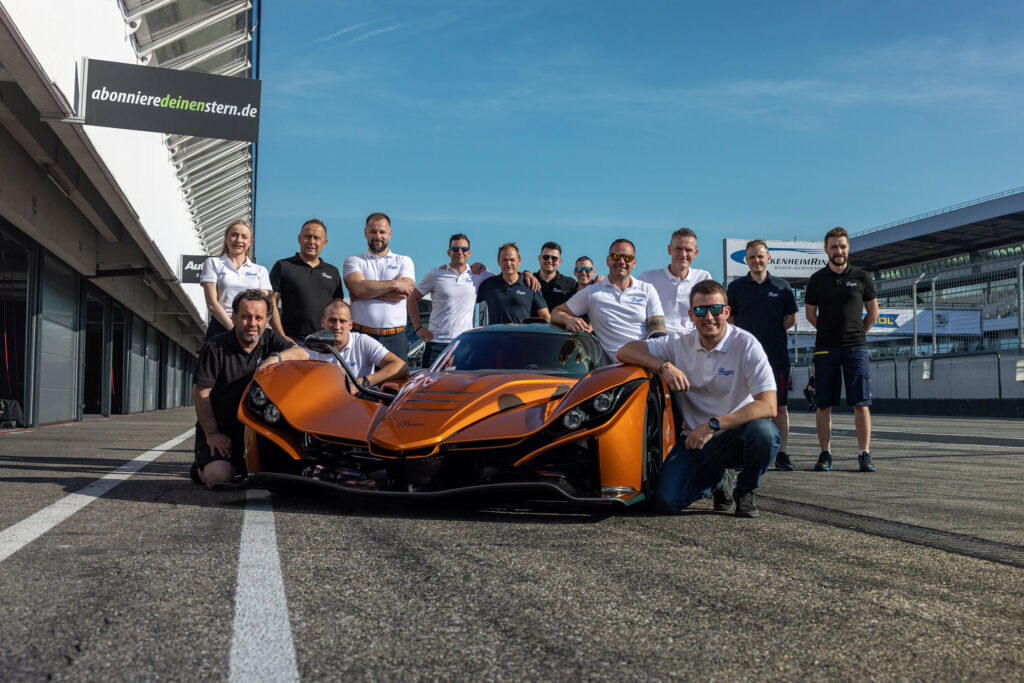 Ahead of the production car's debut this summer, Praga's test and development team, led by experienced single-seat and GT3 racer Josef Král, continues to fine-tune the car's chassis, on-road compliance, and aerodynamics at the full 700hp configuration. Based at the second-longest race track in Europe, the company's 'home' Slovakiaring circuit, focus has also been placed on honing the Bohema's interior comfort, progressive and rapid acceleration and braking, and cooling set-up over short sprints and long distances. At a targeted 982kgs wet weight (without fuel), the road-legal Bohema aims to match GT3 race car lap times on its semi-slick Pirelli tyres, yet also be comfortable and practical for overnight road trips: final pre-production testing is aimed at combining these two historically opposed elements into a unique driver and passenger experience.
With the Bohema due to go on sale this summer, Praga is currently preparing for the car's public dynamic debut. The 117 year old company has been invited to show the car at the Crowdstrike 24 Hours of Spa, Heveningham Concours, SCD Secret Meeting at Donington Park, and the Nurburgring Fanatec GT World Challenge, before arriving at its new UK global brand centre at Dunsfold, England.
The Praga Bohema will retail at €1.36m (plus taxes) and is due to be available in all major car markets with sales and/or service representation under discussion with many of the world's leading luxury and performance car retailers: from Australia and Japan, to Germany and the USA. Praga has committed to honour the estimated pre-production price of €1.28m announced in late-2022 to all existing depositers and is targeting the car to be road-legal in all territories and available in left or right hand drive. Allocation of the 89 cars over the four years of production is split approximately 25 per cent each regionally for The Americas, Europe, Asia-Pacific and Middle East-Africa.
For further information visit www.pragaglobal.com/cars/praga-bohema/
ENDS
PR contact:
Lucy Burman
Communications Manager, Praga Cars UK
lucy.burman@pragacars.com
+447801350641