The new Praga Tacho Evo
The development of your own chassis is a fundamental prerogative for offering customers the most competitive products for the track.
The new CIK-FIA 2018-2020 approval of the Tacho Evo model no. 006-CH-33 has heralded several modifications, the result of analyses and track tests performed directly by the Praga Karts works Racing Team.
The Tacho Evo chassis is made up of a combination of 30 and 32 mm diameter tubes, shaped using a latest-generation automated tube bending machine that does not deform the material. As with all IPKarting chassis, welding is carried out manually and great care and attention is taken thanks to the expertise of skilled specialists..
Compared to the previously approved chassis, the specialists modified the support of the steering column on the new Tacho Evo: on the previous version of the chassis, the support consisted of two small diameter tubes; the new solution, on the other hand, uses a housing solution. This modification was introduced to reduce steering vibration and increase stiffness in the entire area.
Another major modification concerned the points on the chassis at which the axle bearing carriers are attached: they are now seated in an open housing, which allows the rear to be less stiff, thereby improving the kart's ability to adapt to different set-ups, such asvariations to the hardness of the axle,for example.
Another important benefit is that the rear end can now be disassembledmore quickly, since the axle can be removedwithout having to slide it out, thanks to the open housing.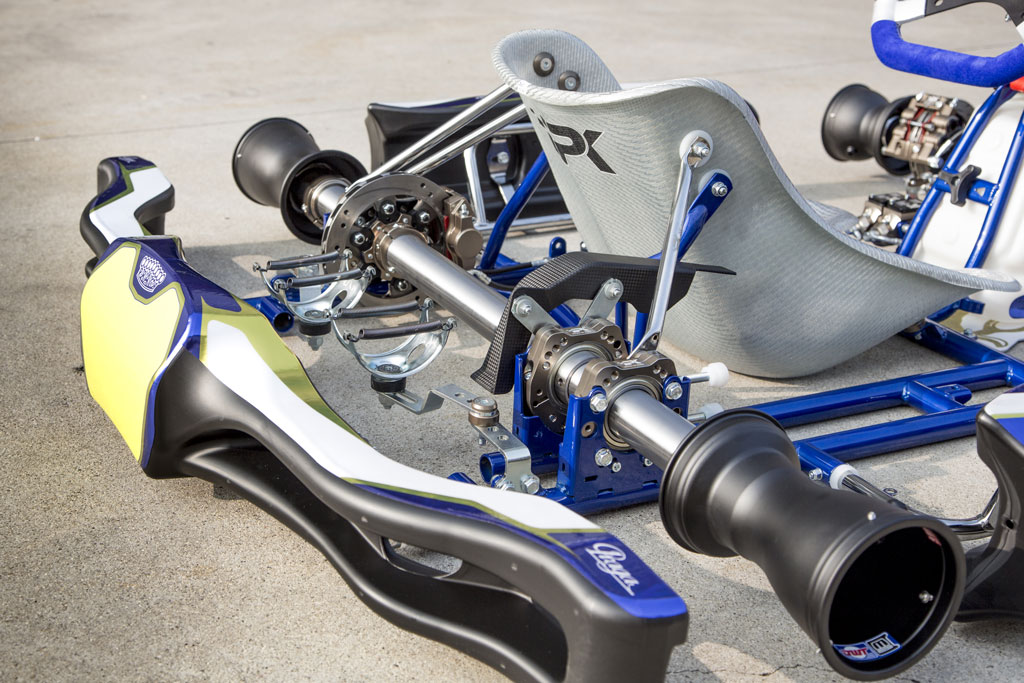 The size of the wheelbase has also been changed slightly: on the new Praga Tacho Evo, its length is 1050 mm, 5mm less than the previously approved version. The modification serves to make the chassis more responsive to changes of direction.
Leaving the frame aside for a moment, there are also a number of new generation accessories. For example, the RBS.V2 braking system for the KZ classes, featuring a 4 piston caliper at the front end. The steering column is also new and now allows greater adjustment of the Ackermann angle.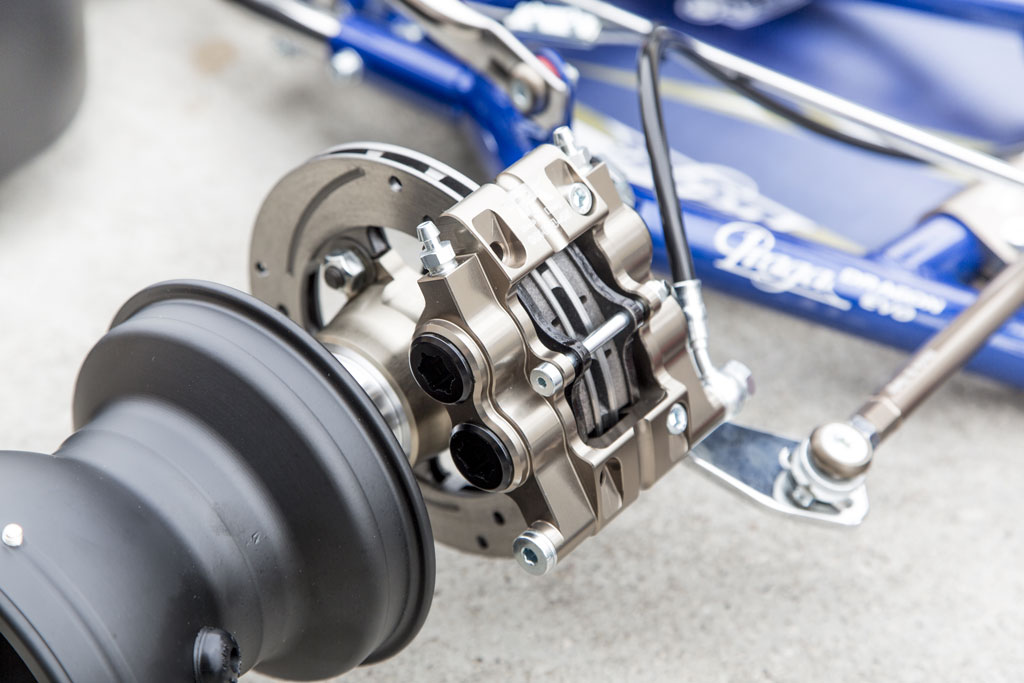 Completing the new Tacho Evo are the model 506 fairings made by KG, like the M5 steering wheel: details that certainly do not go unnoticed, even from an aesthetic point of view, thanks to the new livery, which stays faithful to the colours of Praga Karts.